Celebrating Tu Bishvat and the Environment
Curated Series
The Jewish Education Project
A collection of resources to stimulate students by forming connections between nature, Israel, and Tu Bishvat.
From Our Resource Partners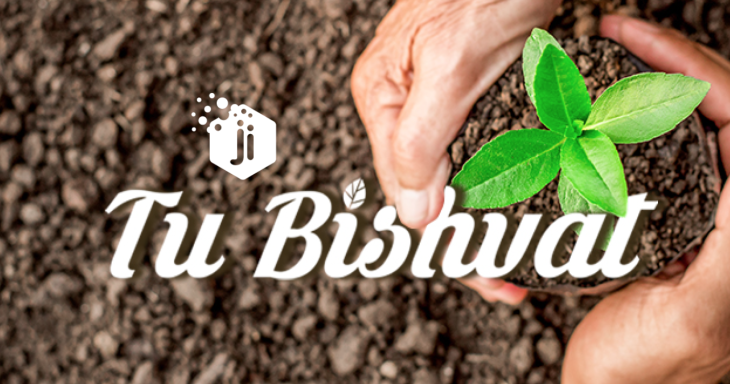 Tu BiShvat Ji Tap Games, Ji Bytes, Printable Teacher Resources, and our Tu BiShvat app, "Make it Grow".
137
218
On Demand
Sharing ideas and best practices about outdoor education.
181
116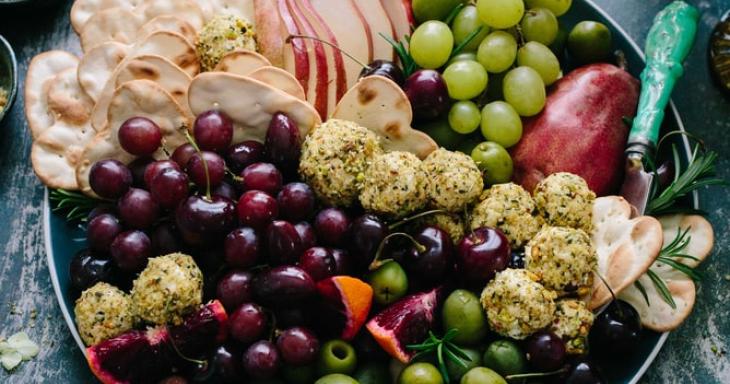 Three distinct Tu BiShvat seders from Lookstein, Orthodox Union, and Babaganewz.
74
174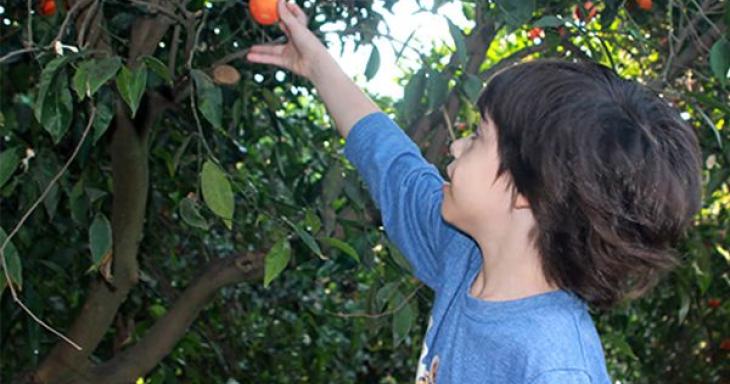 A Tu Bishvat photography activity based on the work of Yoram Galili.
65
133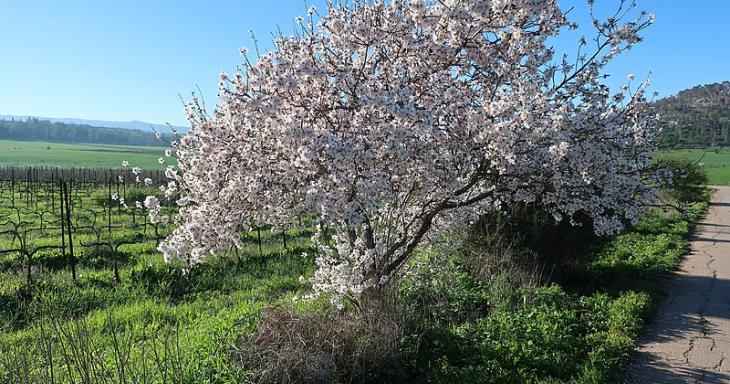 Celebrate Tu Bishvat and develop independent learning skills by finding mentions of trees throughout the Tanakh.
82
117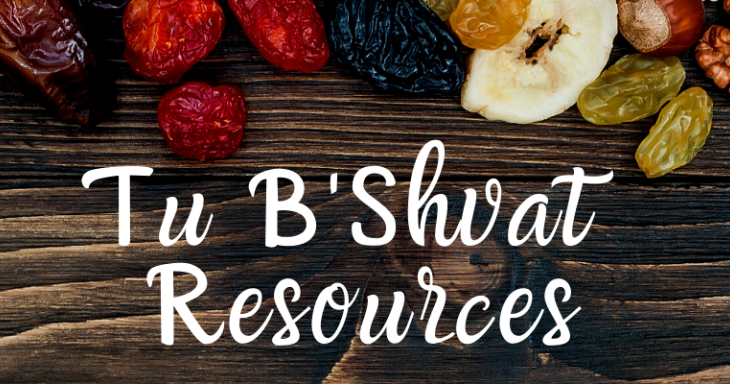 The Lookstein Center's collection of Tu B'Shvat lesson plans, interactive tools, articles, and more.
53
246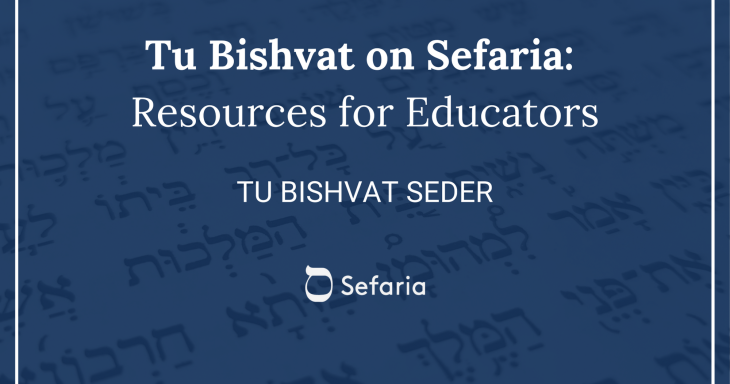 A Tu Bishvat seder including the drinking of 4 cups of grape juice and eating 4 types of fruits.
13
42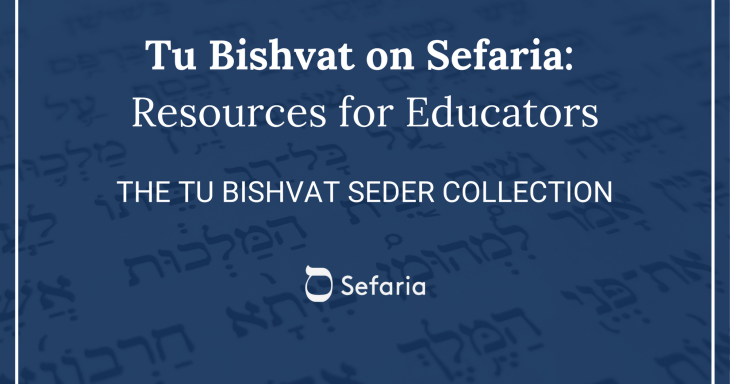 A collection of Tu Bishvat Seders that can be used as is or can inspire you to write your own seder.
12
41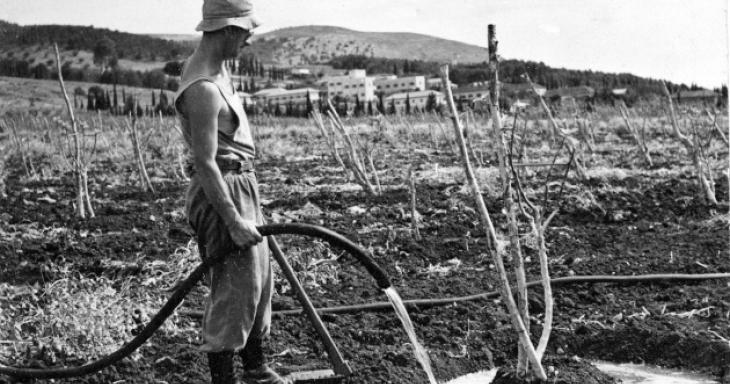 Three powerful resources from the NLI to engage students with the holiday of Tu BiShvat.
24
183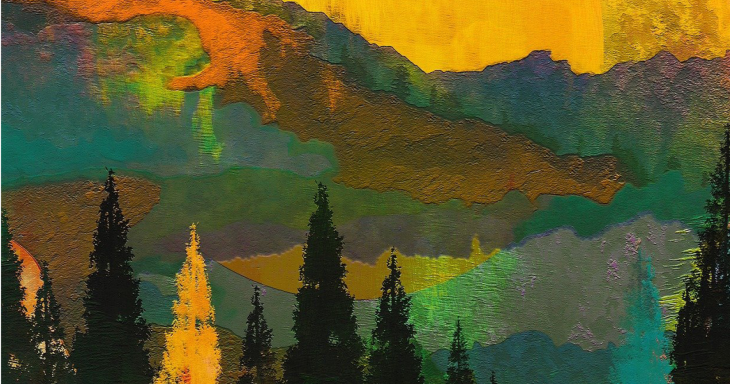 For centuries we have marked time by celebrating trees and our connection to the natural world this time of year. Nestled between the darkest days of winter and the blossom of springtime Tu B'Shvat offers us a chance to reconnect with the natural world when we often feel disconnected and cooped up inside. But just as trees are working hard sending nourishment to their roots in preparation for springtime growth, so too do we prepare for our reemergence into the world of activity following months of cautionary life. We invite you to use the Hazon 2021 Tu B'Shvat Haggadah as your guide in this celebration of life, nourishment, and hope.
22
45
A mental health and self-care spin on the Jewish Holiday of Tu B'Shvat.
38
185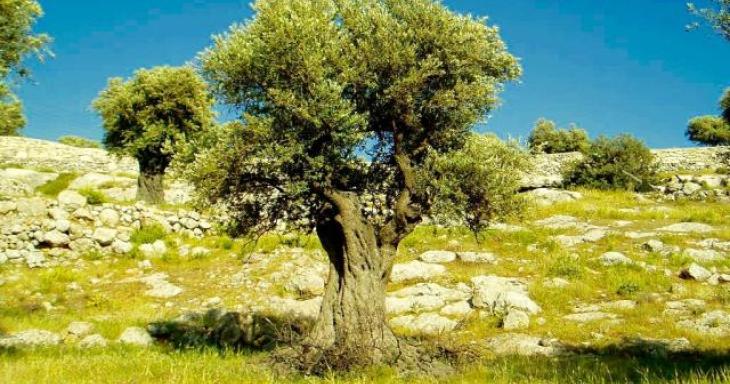 A Tu BiShvat exploration of the special significance behind olive trees.
37
185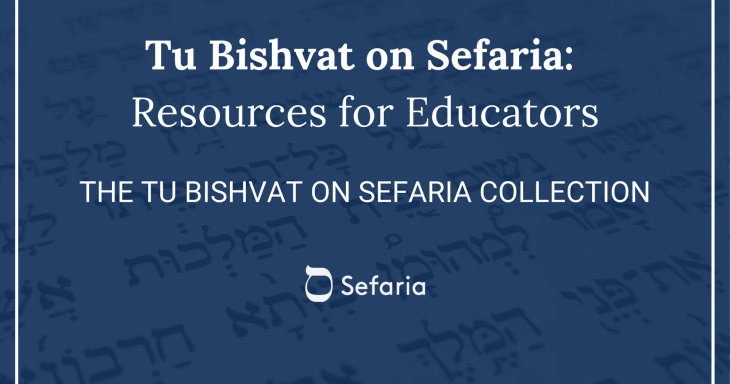 A collection of favorite Tu Bishvat resources selected by the Sefaria staff.
5
39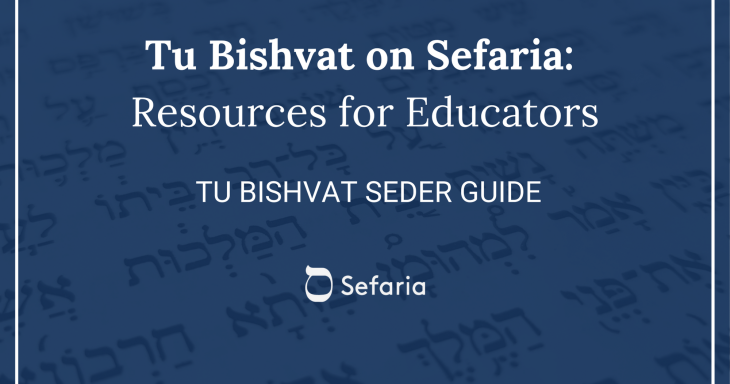 This guide provides the basics along with resources to help you create an engaging seder.
5
37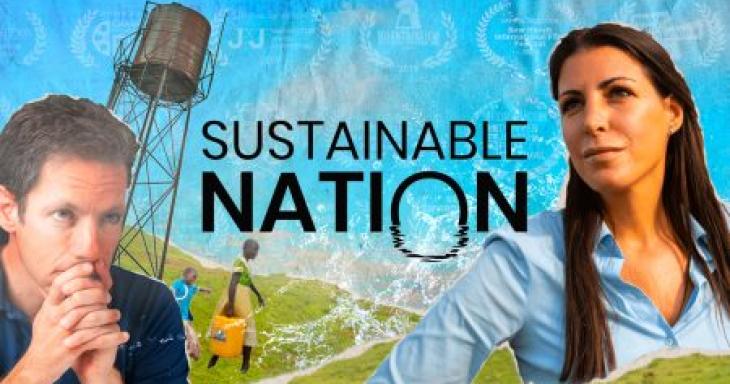 A documentary film that focuses on Israeli visionaries and their innovative ideas of how to confront the world's water crisis.
6
0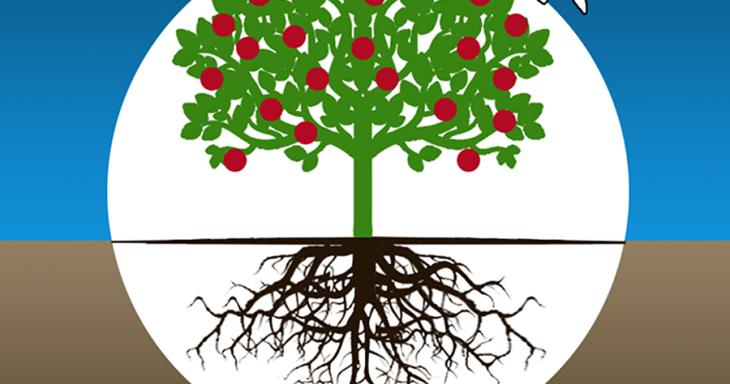 Students think about what makes the Torah a tree of life and find opportunities for personal growth.
20
0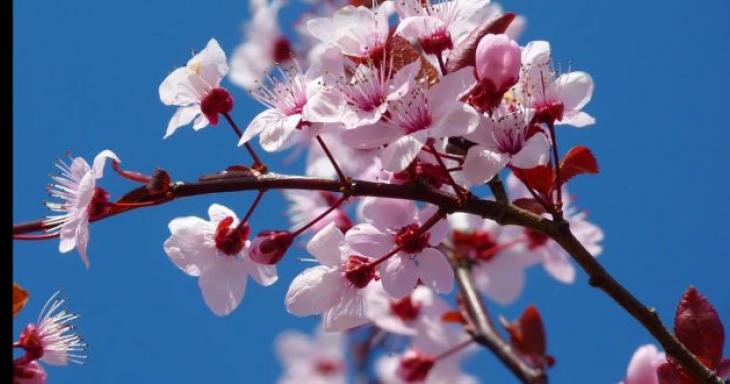 Sing and eat to celebrate the New Year for Trees. All this, and Uzi Hitman too.
13
40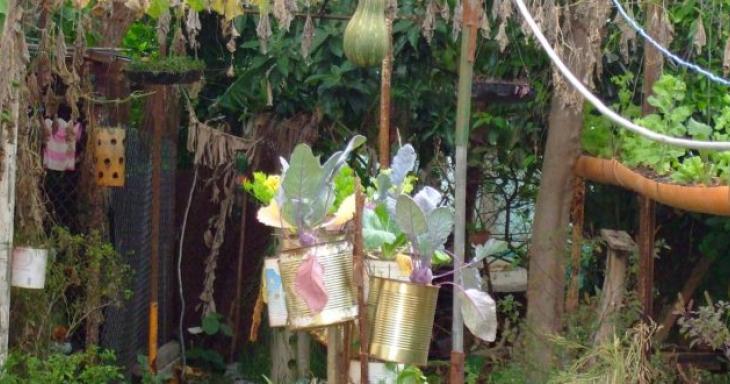 Learners tinker with found objects to create tools and art for the garden as they dig into Bal Tashchit.
13
44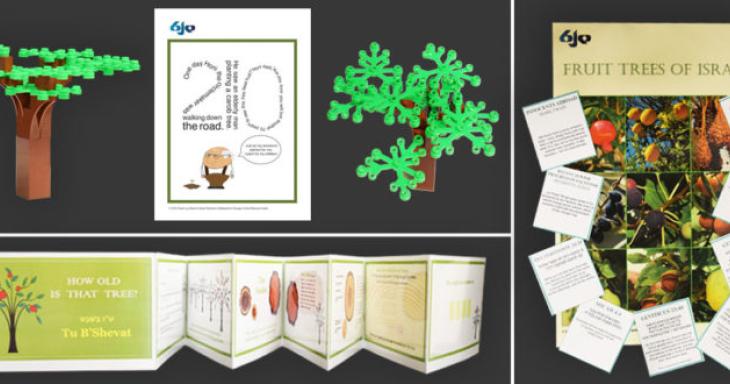 Teach Tu B'Shevat through interactive puzzles based on the popular breakout.edu model.
17
43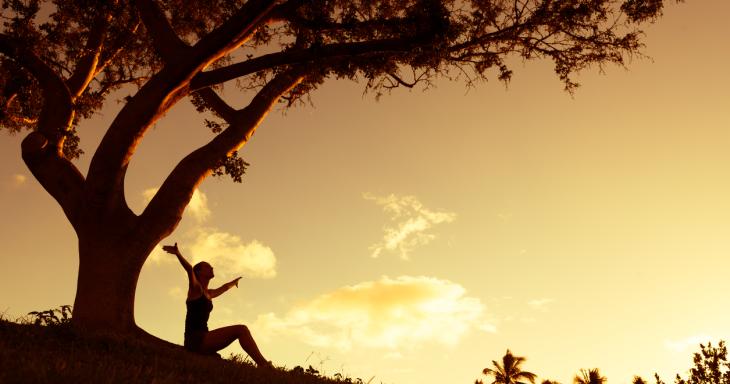 Learners rejoice with trees as they fulfill the dual command to conquer and to tend to the earth.
5
51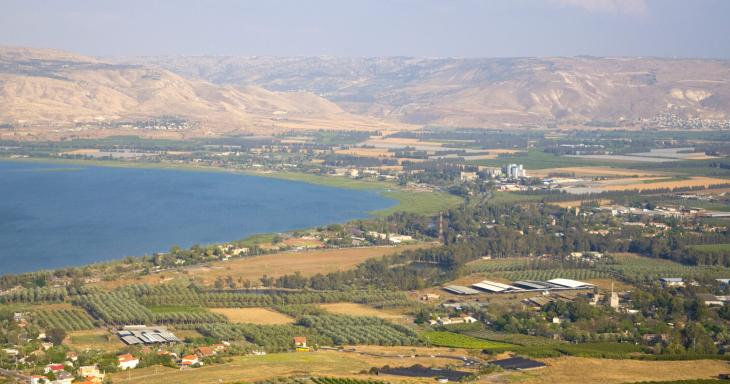 Explore the Hebrew roots and origins of a few environment-related words!
17
37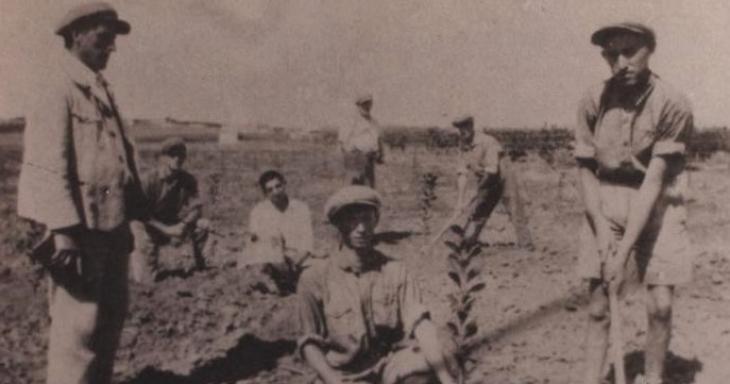 An educator in Zichron Ya'akov begins a holiday tradition in 1890.
12
0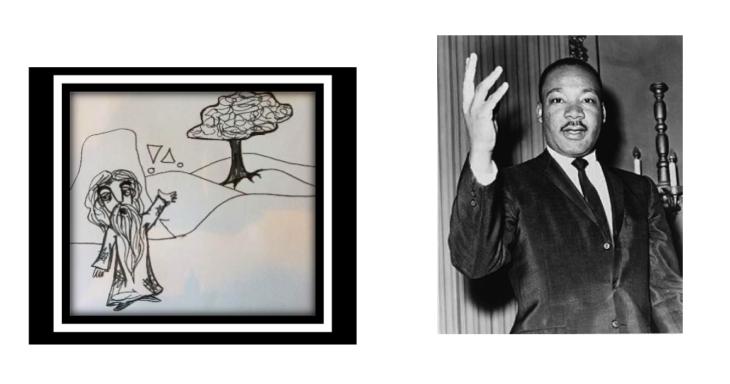 Students will study MLK and Honi Ha-Magel to gain new insights into the holidays of MLK Day and Tu B'Shevat.
185
107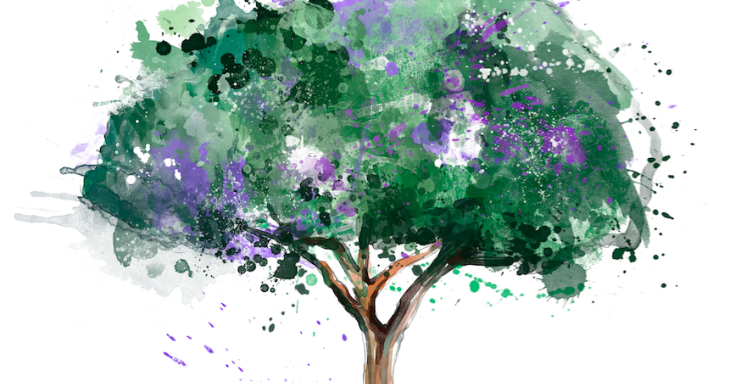 Program ideas, Divrei Torah, and Haggadot from the Jewish National Fund.
26
274
A fun online game that teaches students which materials go in trash, recycling, or composting.
30
45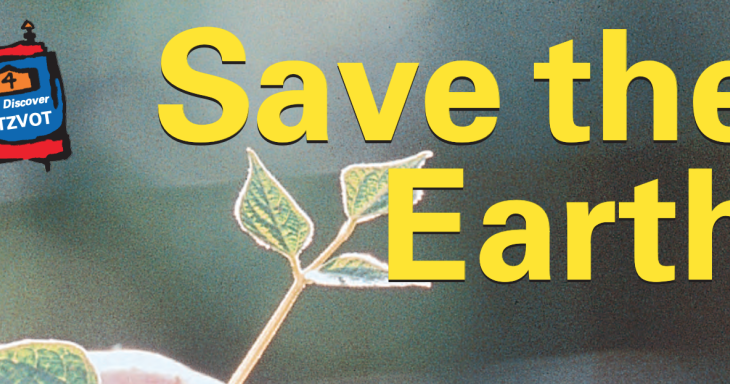 Students will learn the mitzvah of taking care of the earth. A perfect lesson to for Tu BiShevat.
103
264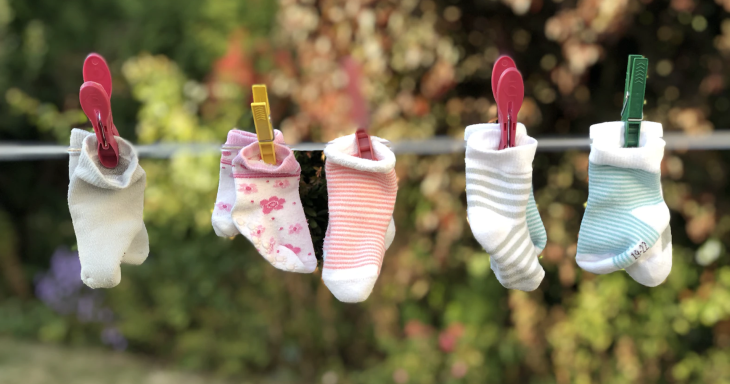 An exciting and classic nature experiment for Tu BiShvat and environmental learning.
33
130