Resources for Tisha B'Av
Curated Series
The Jewish Education Project
Resources to guide inquiry, text study and conversations in honor of the Jewish People's communal day of mourning, Tisha B'Av.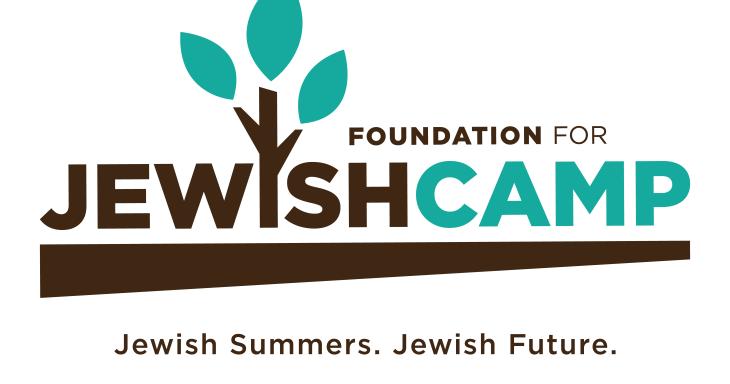 3 activities designed for camp and camp-like settings.
81
50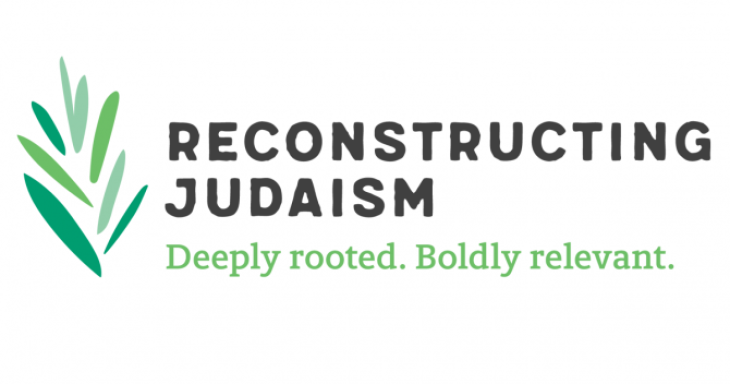 Resources include historical and contemporary overviews, reflections, and Divrei Torah from the Reconstructionist movement.
39
92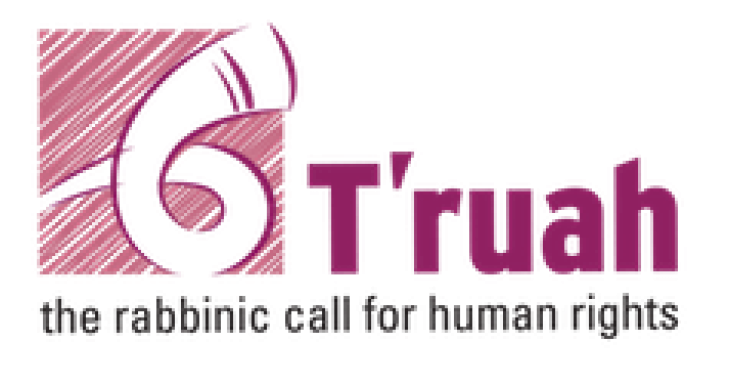 A large collection of Tisha B'Av related resources centered around Social Justice.
46
60
Everything that you ever wanted to know about Tisha B'Av
80
65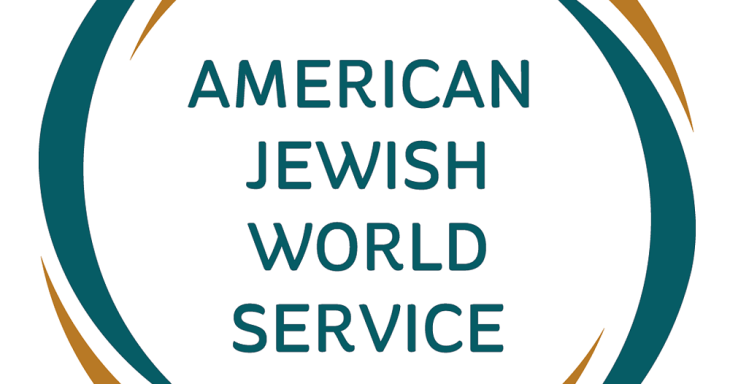 Resources include readings, text studies, and commentaries, all on social justice themes.
20
59
An advisors' guide from NCSY with resources, articles, videos, activities, and Jewish law.
25
57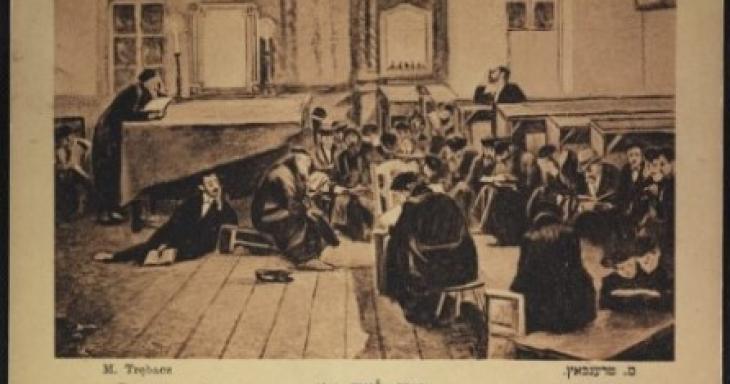 Rare Tisha B'Av resources for Jewish Studies teachers, Jewish History teachers, Art teachers...and families.
43
51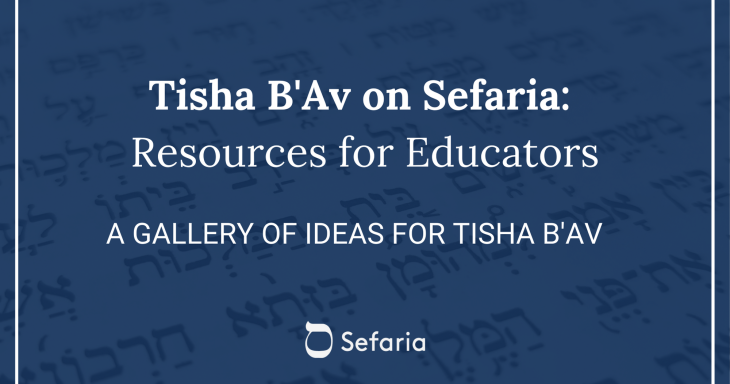 A combination of powerful images by Zion Ozeri and questions to spark meaningful conversations.
32
57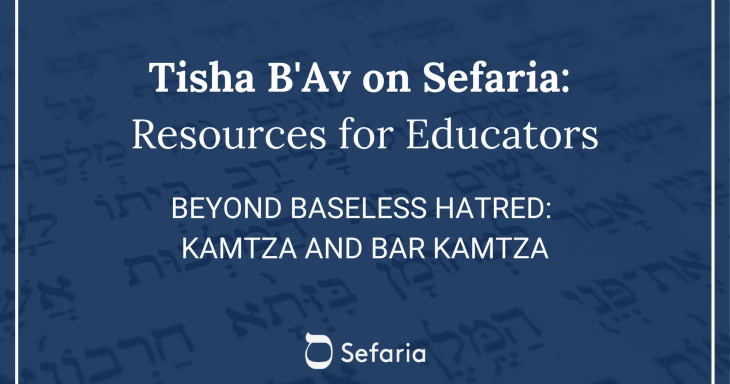 An in-depth look at the classic Tisha B'Av story
53
68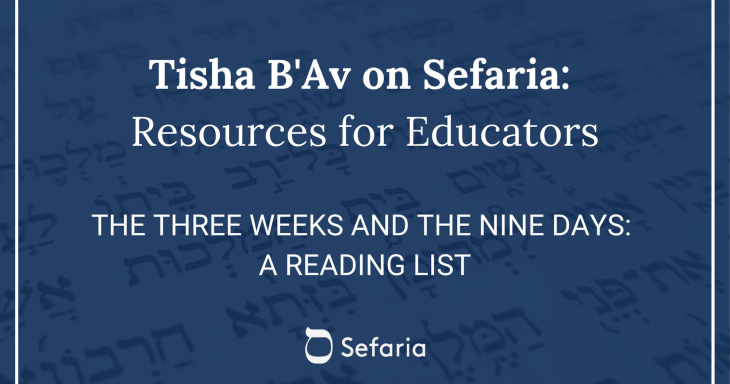 A collection of traditional sources relating to the period of time from 17 Tamuz - 9 Av
12
64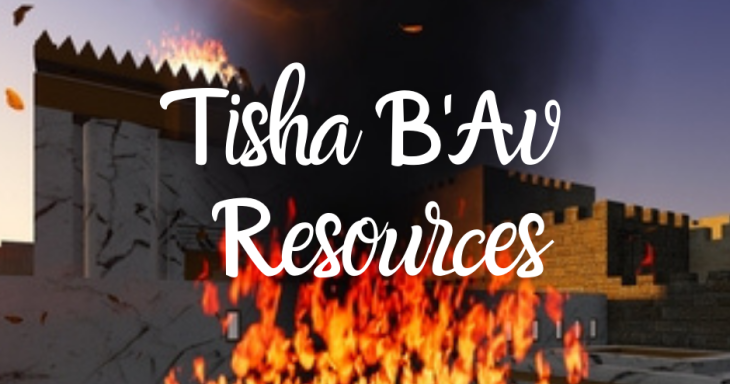 Lesson plans, videos, and articles created by The Lookstein Center staff or contributed by Jewish educators
36
64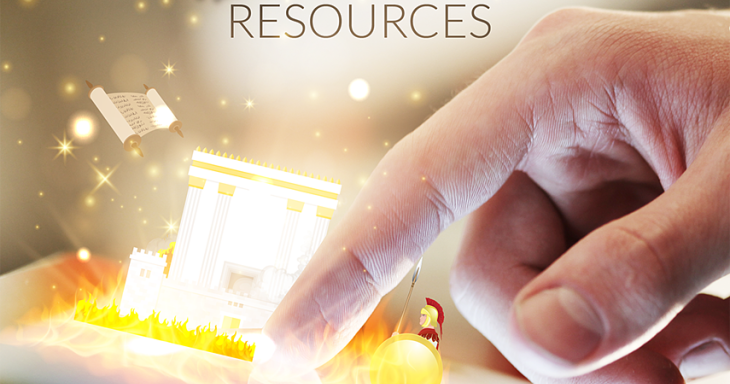 A downloadable Toolkit from our content partners at Jewish Interactive.
35
80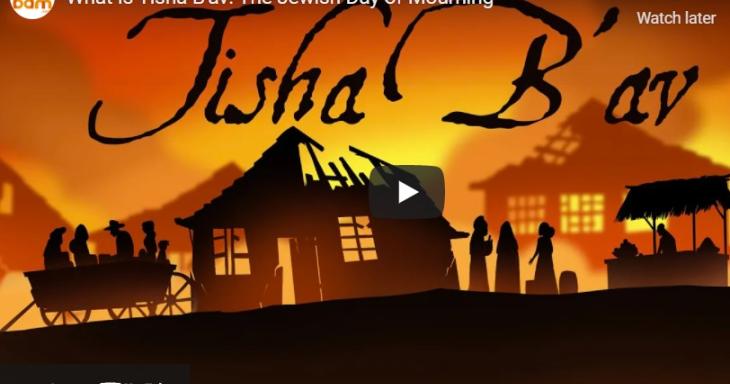 Two videos from BimBam's new home at Reform Judaism.
63
46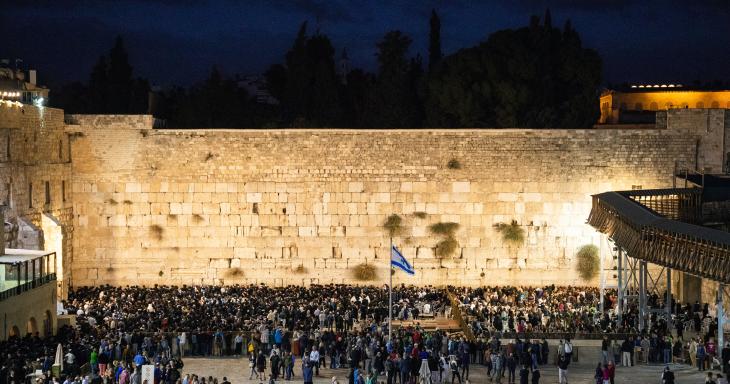 A Podcast and article about Tisha B'Av in our modern context.
5
0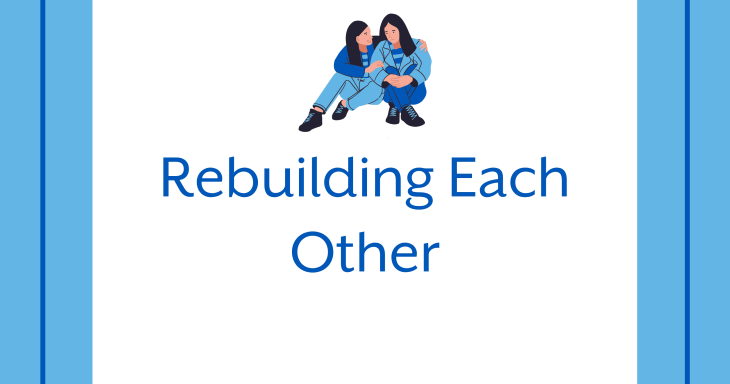 Use the ideas and practices of Tisha B'av to learn how to connect with others.
38
0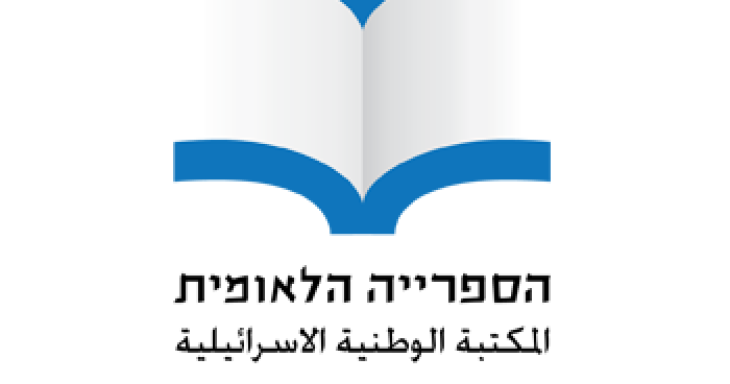 Two images and one lesson plan for teaching the customs of Tisha B'Av.
29
0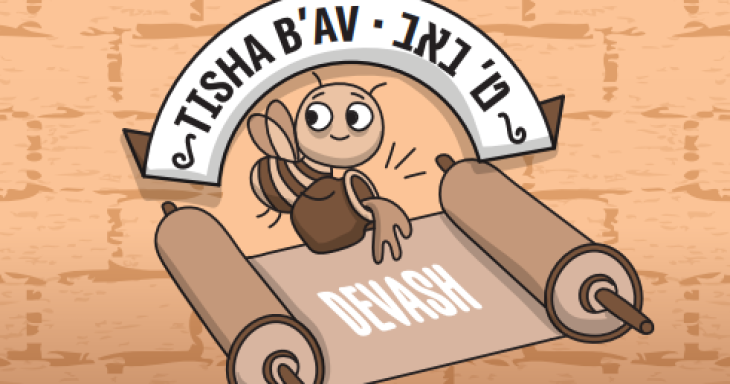 A special learning guide exploring rules for mourning and midrashim about the destruction of the 1st and 2nd Temples.
35
0