Through The Portal: Celebrating LGBTQ+ Identities Across the Curriculum
The fourth session of the Through the Portal series, presented by the Keshet's  Director of Education and Training, Rabbi Micah Buck-Yael.  
Jewish Education is meant to be connecting, relevant, formative, and joyful. For LGBTQ+ learners and teachers, there is often a gap between this ideal and their classroom experiences. Representation and celebration of the full range of genders, orientations, and family constellations is critical for building relevant and joyful learning spaces. Join Keshet to learn how LGBTQ+ representation can be authentically and smoothly integrated across the various topics, ages, and settings that make up our Jewish educational landscape. 
Through the Portal is a new series of  presentations by the Portal's Resource Partners. These presentations will guide users on how to best navigate and utilize our partners' materials.
If you have any questions, please reach out to Ella Metuki at emetuki@jewishedproject.org. 
The slides shared at the webinar may be found here: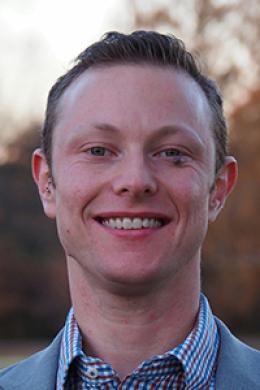 Rabbi Micah Buck-Yael
Rabbi Micah Buck-Yael (he/they) is Keshet's Director of Education & Training, where he supports organizations across the spectrum of Jewish life to build communities in which LGBTQ+ Jews and our families can thrive. Prior to his work with Keshet, Micah served as Coordinator of Community Chaplaincy with the JFS of St. Louis. Micah has a BA in Jewish, Islamic, and Near Eastern Studies from Washington University and an MA in Talmud and Rabbinic ordination from the Jewish Theological Seminary. 
Details
Setting
Educator Training
Camp
Congregational Learning
Teen Engagement