Through The Portal: Exploring the Connections between Judaism and Mental Health with the Blue Dove Foundation
The Jewish Education Project
The third  session of the Through the Portal series, presented by the Blue Dove Foundation's Director of Education and Programming, Carly Coons.  
In this session, we will familiarize ourselves with the resource library, learn the tips to navigate it, and think about the ways to utilize the all of the meaningful resources connecting mental health and Judaism in your own spaces. The resource library includes articles, downloadable activity sheets, videos and podcasts, and more about Jewish holidays and concepts in your own spaces, and the ways Judaism addresses mental illness.
Through the Portal is a new series of  presentations by the Portal's Resource Partners. These presentations will guide users on how to best navigate and utilize our partners' materials.
If you have any questions, please reach out to Ella Metuki at emetuki@jewishedproject.org.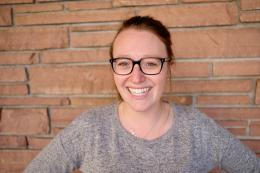 Carly Coons
Carly Coons, LSW, (she/her) is the Director of Education and Programming at the Blue Dove Foundation, leading the organization in curating and creating mental health resources that integrate Judaism and mental wellness into communities with intention. Before joining Blue Dove, Carly built a career in the Jewish community, focusing on youth and summer camp programming. Carly's work is enriched by her education as a Licensed Social Worker (LSW) and a Youth and Teen Mental Health First Aid Instructor. Carly lives in Denver, CO where she's recharged and motivated by exploring the mountains and with her family and friends.
Details
Setting
Educator Training
Teen Engagement