Packing Your Antisemitism Toolkit: A Webinar for Jewish Educators
The Jewish Education Project
watch the recording below
The Jewish people are at an inflection point, where the reality of antisemitism has become increasingly relevant to us and to our learners. As educators, we need to make sure that our anti-antisemitism toolkits are full with knowledge, questions, answers, and best practices so we can set ourselves up for success in empowering our learners and their families at this moment and beyond. Educators will come away with talking points for asking and answering big questions about antisemitism, actions you can take to kickstart critical conversations with your learners, and ideas about how to empower your teens if/when they encounter antisemitism at this stage of their Jewish journeys. Join Dr. Samantha Vinokor-Meinrath and Amanda Berman in an interactive conversation about antisemitism, Jewish teens, and this unique moment.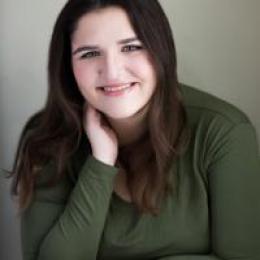 Dr. Samantha Vinokor-Meinrath
Dr. Samantha Vinokor-Meinrath, Ed.D., is the Senior Director of Knowledge, Ideas and Learning at The Jewish Education Project. A lifelong Jewish educator and learner, Samantha has lived and worked in Jewish communities in Israel, Washington DC, Cleveland, and New York. Samantha is a recognized expert on Israel education, Jewish teens, antisemitism education, and Jewish peoplehood. She is the author of #antisemitism: Coming of Age During the Resurgence of Hate, a finalist for the National Jewish Book Award in the category of Education and Jewish Identity. She is an alumna of the University of Pittsburgh, the Jewish Theological Seminary, and Gratz College. Samantha lives in Westchester with her husband, baby, and two beloved rescue dogs.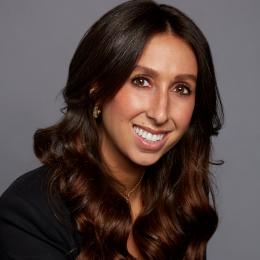 Amanda Berman
Amanda Berman (she/her) is the Founder and Executive Director of the Zioness Movement, where she works to empower and activate Zionists on the progressive left to stand proudly in social justice spaces as Jews and Zionists. She is also a civil rights attorney who previously worked to fight antisemitism legally, spearheading such groundbreaking initiatives as the international action against Kuwait Airways for its discrimination against Israeli nationals, and the dual cases against San Francisco State University for its constitutional and civil rights violations against Jewish and Israeli students and community members.
Amanda writes on Jewish and civil rights issues and is a media contributor across various mediums and outlets. She has spoken and presented before diverse audiences including Hadassah, JNF, B'nei Brith, Jewish Federation, AIPAC, JCRC, Hillel, and many others. She is a graduate of the Anti-Defamation League's Glass Leadership Institute, the recipient of Hadassah's prestigious Myrtle Wreath Award, and was listed by the Algemeiner as one of the top "100 people positively contributing to Jewish life" in 2018. She previously served for 5 years as an Executive Board Member at Friends of the IDF, Young Leadership NY.
Amanda graduated from the University of Pennsylvania with a BA in Diplomatic History and a Master of Governmental Administration and received her Juris Doctor from the Benjamin N. Cardozo School of Law, where she was a Public Service Scholar; served in the Bet Tzedek Legal Services Clinic, providing legal services to the underrepresented; served in the Advanced Human Rights Clinic, providing legal services to immigrants and refugees; sat on the Executive Board of the Cardozo Advocates for Battered Women; and was a Fellow in the Holocaust, Genocide and Human Rights Clinic. She practiced securities litigation at Cahill Gordon & Reindel LLP before dedicating her career to the advancement and protection of the Jewish people and the Zionist community.
Details
Setting
Educator Training
Teen Engagement