Long Island Youth Professional Roundtable - Spring
You entered into this career path as a teen professional because you were inspired by this generation of Jewish teens. 
For many of us, the pandemic has strained the aspects of the job that inspire us- it's dictated what our programming looks like or diverted our attention towards logistics and physical safety. For others, the pandemic has allowed us to grow into new roles, challenge ourselves and assume new parts of our work. During this Roundtable, we will learn the art of storytelling, and retake control over our stories, and make them ours once again. We will develop and share our stories from 2021-2022 and identify when to share our stories and with whom. Join this roundtable to develop your stories of challenge, growth and inspiration.
---
Facilitator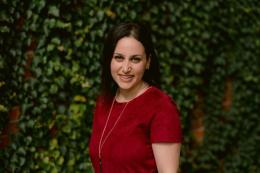 Jodie Goldberg | Jodie is an Education Consultant, Teen Engagement and Educator Networks at The Jewish Education Project. In her role, Jodie facilitates networks, educational opportunities, and designs professional development experiences to support the needs of teen engagement professionals in the New York area and beyond. Jodie holds dual master's degrees in Jewish Education and Hebrew Bible from The Jewish Theological Seminary. In addition to her work, Jodie currently serves as the Jewish Education consultant for UJA Federation of NY's Shapiro Family Fellowship Program, and has served on the Foundation for Jewish Camp's Cornerstone Fellowship Faculty.
Details
Setting
After School and Beyond
Camp
Congregational Learning
Teen Engagement