Kanye & Antisemitism: Emboldening Gen Z's Response to Hate
The Jewish Education Project
Antisemitism is creeping into so many aspects of our lives, and no longer coming from the fringes. We confront this pernicious hate as we choose our playlist, engage with social media, put on our sneakers, drive down the freeway, or choose a college. Gen Z's reaction to antisemitism is different from that of past generations. How can we help young people understand and respond to subtle and not so subtle expressions of antisemitism? How do Jewish youth balance their desire to partake in popular culture, when their cultural icons are unabashedly antisemitic? In what ways can education instill Jewish pride in our learners? Join us to access an educator's toolkit to help learners combat antisemitism.  
Panelists: Dr. Samantha Vinokor-Meinrath, EdD, Seth Golob, Liza Wiemer
Moderated by: Dr. David Bryfman, PhD, Rabbi Dena Klein
Sponsored in partnership:
For resources on teaching about antisemitism, check out our curated collection.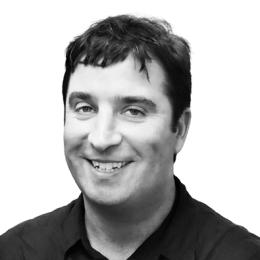 Dr. David Bryfman
Dr. David Bryfman is the Chief Executive Officer (CEO) of The Jewish Education Project. After working in formal and informal Jewish educational institutions in Australia, Israel, and North America, David earned his Ph.D. in Education and Jewish Studies from NYU, focusing on the identity development of Jewish adolescents. David has authored several articles and presented broadly on topics ranging from the Jewish teenage experience, innovation and change in Jewish life, Israel education and more broadly about Jewish education. He is a founder of the annual Jewish Futures conference, helped direct the 2019 study GenZ Now: Understanding and Connecting with Jewish Teens Today, and was the lead researcher of the groundbreaking 2016 study, "Generation Now: Understanding and Engaging Jewish Teenagers Today," and editor of "Experience and Jewish Education," a compendium of essays written by and for Jewish experiential educators. David is a member of Cohort Three of Leading Edge's CEO Onboarding Program. He is an alum of the Wexner Graduate Fellowship Program and the Schusterman Fellowship.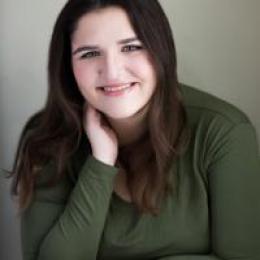 Dr. Samantha Vinokor-Meinrath
Dr. Samantha Vinokor-Meinrath is a lifelong Jewish educator and learner. As an expert on Jewish teens, Generation Z, experiential education, Israel, and questions of Jewish identity, Samantha comes equipped with the right questions to help learners find the answers that resonate with them. She is on a lifelong mission to inspire conversations that move Jewish journeys forward and is passionate about connecting with learners and communities around the world.
Samantha currently serves as the Senior Director of Knowledge, Ideas, and Learning at the Jewish Education Project, teaches at Gratz College, and is constantly brainstorming about the Jewish past, present, and future. She is an alumna of the University of Pittsburgh (BA), the Jewish Theological Seminary (MA), Gratz College (EdD), and the Pardes Experiential Educators Program. Samantha lives in Westchester, NY with her husband, baby, and two beloved rescue dogs. She's the author of #antisemitism: Coming of Age During the Resurgence of Hate, and is currently at work on her next book.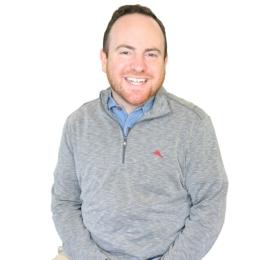 Seth Golob
Seth Golob is the Director of Education at TCS in Westport, CT. Under Seth's leadership, the religious school has defied national trends and grown in numbers and engagement. His out-of-the-box thinking has changed the culture of Jewish education in the community. Blending Jewish values, practicality, experiential learning, and innovation have been the "secret sauce" to Seth's success. 
Before TCS, Seth worked for USY on both the Regional and International levels. He oversaw many large projects across North America and wrote unique curricula for teen learning sessions.
Seth holds a Bachelor's Degree in Sports Media from Ithaca College, where he helped create one of the first ever professional Ultimate Frisbee teams. You can often find him thinking about the intersection of Judaism, pop-culture, and current events. Join him on TikTok @tcswestport.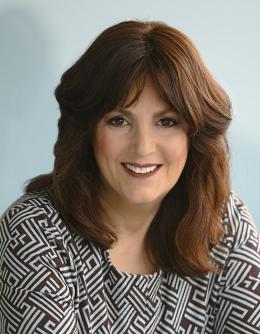 Liza Wiemer
Liza Wiemer is an award-winning educator with over twenty-five years of teaching experience. Her novel, The Assignment, has received 11 honors, including being named a 2021 Sydney Taylor Notable Book. To date, The Assignment has also been translated to Polish, Russian, Italian, and Korean. She has conducted over 200 workshops, interviews and discussions across the world, and has been instrumental in stopping antisemitism in schools as well as empowering others to speak up against all forms of hatred. Hello?, her debut contemporary YA novel, was named a Goodreads Best Young Adult Novel of the Month. In addition, Liza has had two adult nonfiction books published and several short stories included in the New York Times bestselling Small Miracles series. She has had articles published in various newspapers and magazines and writes a monthly kidlit column for the Wisconsin Jewish Chronicle. Liza received the honor of being named one of "The Top 100 People Positively Influencing Jewish Life, 2021" by the Algemeiner. A graduate of UW-Madison, Liza has two married sons and lives in Milwaukee, Wisconsin with her husband, Jim.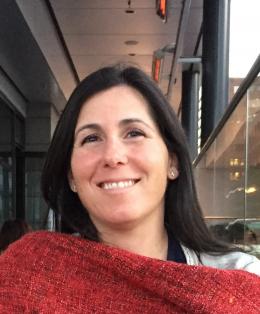 Rabbi Dena Klein
Rabbi Dena Klein is the Managing Director of New Models at The Jewish Education Project, assisting educators in creating ground-breaking approaches to offer relevant, meaningful Jewish learning that helps learners thrive. Ordained by Hebrew Union College-Jewish Institute of Religion in New York, Dena has served as a rabbi of Chavurat Tikvah, Stephen Wise Free Synagogue, and Temple Sinai of Roslyn and brings this experience to her work in changing the field of Jewish education.
Details
Setting
After School and Beyond
Educator Training
Congregational Learning