Understanding the Derek Chauvin Trial and its Verdict
Curated Series
The Jewish Education Project
A collection of resources to support educators in exploring the Derek Chauvin trial and its verdict. 
Included below are links to video and photos of the trial, resources to support healing, and an exploration of the role law enforcement must play in ending systemic racism.
You may also wish to explore our larger collections on Racial Justice and Civic Responsibility.
Image of George Floyd mural outside Cup Foods at Chicago Ave and E 38th St in Minneapolis, Minnesota. Photo by Lorie Shaull, Creative Commons License. The mural is the work of artists Xena Goldman, Cadex Herrera, and Greta McLain. The group started working on the mural on Thursday morning and finished it within 12 hours with the help of artists Niko Alexander and Pablo Hernandez.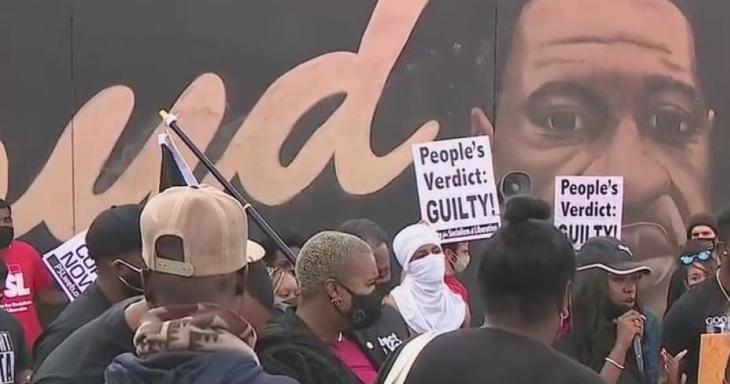 Video clips and images from selected media outlets to explore reactions to the Derek Chauvin trial.
8
30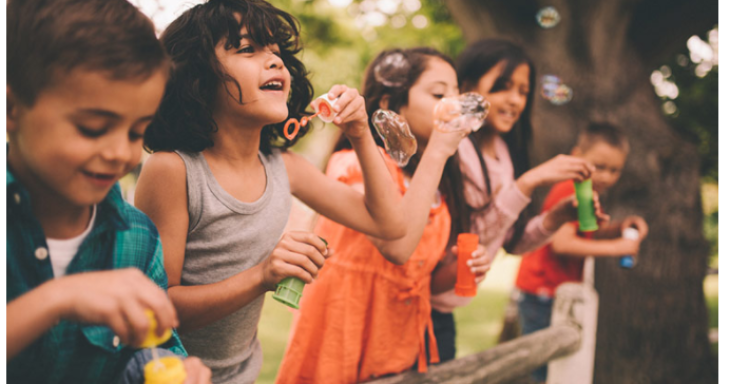 A PJ Library collection of videos, links, and written materials to explore the Jewish framework for open conversations with young children on the dangers of racism.
15
31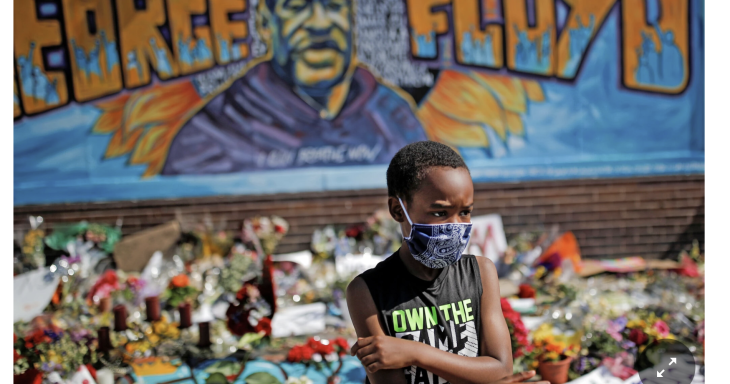 Two pieces from New York Times on speaking to and teaching children about the Derek Chauvin verdict.  
21
36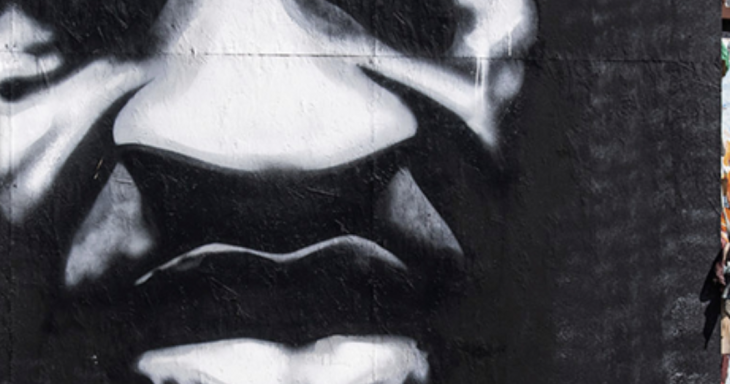 A guide on initial class discussions from Facing History and Ourselves.
8
28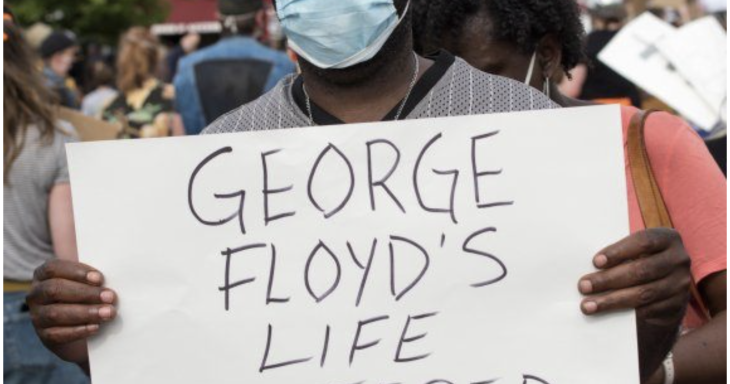 This lesson from the ADL explores the death of George Floyd and its relationship to racism and law enforcement practice. 
8
26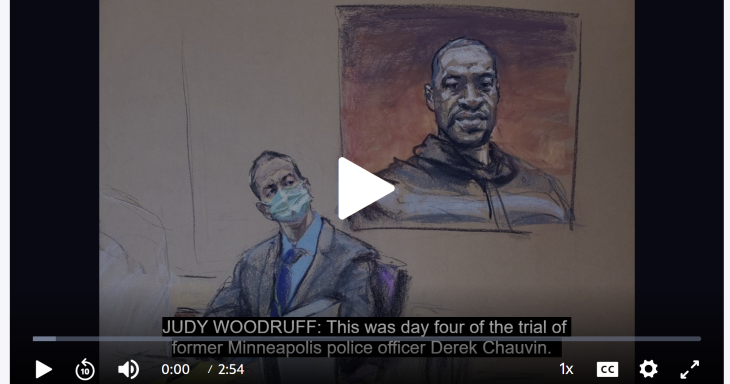 From PBS, two lessons to explore the trial of Derek Chauvin.
8
64