Through The Portal: Prepare for November with the National Library of Israel
The second session of the Through the Portal series, presented by the National Library of Israel's Global Jewish Education Manager, Shuvi Hoffman. 
With a dedicated site for educators, the National Library of Israel (NLI) offers curated and treasured primary source material, along with accompanying lesson plans for you to bring to your classroom. In this session, we will present resources for meaningful November events in the Jewish World, such as Yom Rabin and Sigd, and do a deep-dive into resources for Kaf Tet B'November, the day of the UN decision on the establishment of the state of Israel. 
Through the Portal is a new series of  presentations by the Portal's Resource Partners. These presentations will guide users on how to best navigate and utilize our partners' materials.
If you have any questions, please reach out to Ella Metuki at emetuki@jewishedproject.org. 
Materials referenced in the presentation: 
Padlet - all resources, exercises and links, including presentation from the session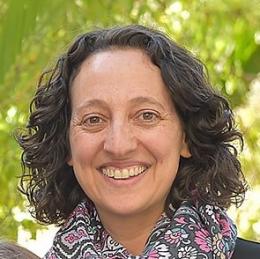 Shuvi Hoffman
Shuvi Hoffman, Global Jewish Education Manager at The National Library of Israel, is a "Revivim" graduate, an honors program in Hebrew University, where she received her BA in Jewish studies and her MA in Biblical studies. Shuvi taught Tanach, Jewish philosophy and Hebrew, wrote Jewish studies curriculum and worked as a teachers' mentor in various frameworks. She spent two years in New York teaching at SAR High School and the Drisha Institute for Jewish Education.
Details
Setting
After School and Beyond
Congregational Learning
Day Schools and Yeshivas
Teen Engagement