Strength for Jewish Educators: Voices from the Field
The Jewish Education Project
Israel is at war. As Jewish educators, we are called to act, to lead, to educate, and to protect our students. Just as Queen Esther knew that she had to rise to fight off evil, we too know that, in times like these, we are needed as much as ever. 
This webinar is for Jewish educators who are ready for the challenges that lie before us, and need a bit more content, a few more skills, and a lot of hizuk (strength). 
This gathering will bring together educators across all sectors of Jewish education, dealing with various age groups, and from all segments of Jewish life. Hear leading voices from the field of Israel education and embrace the call to action of this moment.
This webinar was held on Sunday, October 22, 2023.  It features ten thinkers in Israel Education in a moderated conversation with Dr. David Bryfman, CEO of The Jewish Education Project.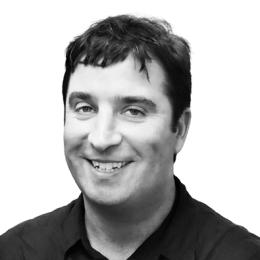 Dr. David Bryfman
Dr. David Bryfman is the Chief Executive Officer (CEO) of The Jewish Education Project. After working in formal and informal Jewish educational institutions in Australia, Israel, and North America, David earned his Ph.D. in Education and Jewish Studies from NYU, focusing on the identity development of Jewish adolescents. David has authored several articles and presented broadly on topics ranging from the Jewish teenage experience, innovation and change in Jewish life, Israel education and more broadly about Jewish education. He is a founder of the annual Jewish Futures conference, helped direct the 2019 study GenZ Now: Understanding and Connecting with Jewish Teens Today, and was the lead researcher of the groundbreaking 2016 study, "Generation Now: Understanding and Engaging Jewish Teenagers Today," and editor of "Experience and Jewish Education," a compendium of essays written by and for Jewish experiential educators. David is a member of Cohort Three of Leading Edge's CEO Onboarding Program. He is an alum of the Wexner Graduate Fellowship Program and the Schusterman Fellowship.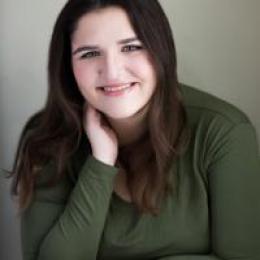 Dr. Samantha Vinokor-Meinrath
Dr. Samantha Vinokor-Meinrath, Ed.D., is the Senior Director of Knowledge, Ideas and Learning at The Jewish Education Project. A lifelong Jewish educator and learner, Samantha has lived and worked in Jewish communities in Israel, Washington DC, Cleveland, and New York. Samantha is a recognized expert on Israel education, Jewish teens, antisemitism education, and Jewish peoplehood. She is the author of #antisemitism: Coming of Age During the Resurgence of Hate, a finalist for the National Jewish Book Award in the category of Education and Jewish Identity. She is an alumna of the University of Pittsburgh, the Jewish Theological Seminary, and Gratz College. Samantha lives in Westchester with her husband, baby, and two beloved rescue dogs.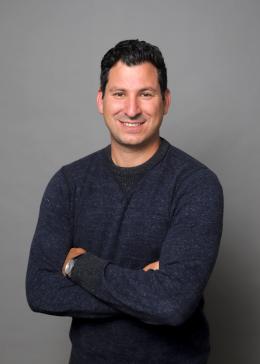 Dr. Noam Weissman
Dr. Noam Weissman is Executive Vice President of OpenDor Media, where he spearheads the organization's educational vision and leads content creation. OpenDor Media educates, entertains and engages a global audience of millions by producing and distributing Jewish and Israel content. 
Noam heads a team of producers and educators for the Unpacked brand and Unpacked for Educators division which reaches millions of young Jews each year with articles, videos and social media content. He is also the host of the popular Unpacked podcasts "Unpacking Israeli History" as well as the YouTube channel, Today Unpacked. 
Noam completed his doctoral dissertation in Educational Psychology from the University of Southern California, with a focus on curriculum design. His dissertation, entitled "Approaching Israel Education," argues for a new vision in learning about the modern State of Israel. Prior to joining OpenDor Media, he served as the principal of Shalhevet High School in Los Angeles. 
Noam is married to Raizie Erreich and has four children, Eyal, Liana, Nissa and Sarit.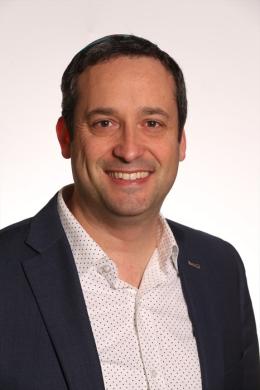 Rabbi Ben Berger
Rabbi Ben Berger is the Vice President of Jewish Education and Experience at Hillel International. He oversees the Center for Jewish and Israel Education/Meyerhoff Center for Jewish Experience. His team focuses on student cohort learning, educator development, and fostering a culture of Jewish and Israel learning for the Hillel movement.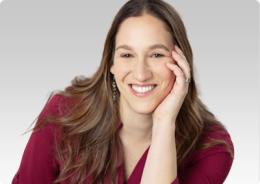 Dr. Rachel Fish
Rachel Fish is the co-founder and president of Boundless. Previously she was the executive director of the Foundation to Combat Antisemitism. She also served as senior advisor and resident scholar at the Paul E. Singer Foundation in New York City and executive director of the Schusterman Center for Israel Studies at Brandeis University. In her role at Brandeis, she trained the next generation of academics in the field of Israel Studies.
Rachel completed her dissertation entitled, "Configurations of Bi-nationalism: The Transformation of Bi-nationalism and Palestine/Israel 1920's-Present," on the history of bi- nationalism and alternative visions for constructing the State of Israel. She has served on the faculty at Brandeis University, Harvard University, UMass Amherst, written articles for several publications in the mainstream press and academic journals, and co-edited the book "Essential Israel: Essays for the 21st Century."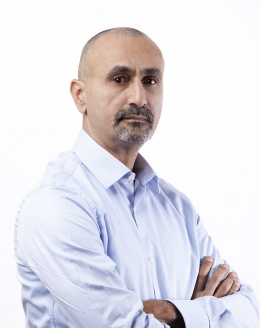 Dr. Zohar Raviv
Dr. Zohar Raviv is an internationally recognized educator of Judaism who serves as the International VP of Education for Taglit-Birthright Israel. Prior to assuming his current position, Raviv served as Assistant Professor of Jewish Studies at Oberlin College (Ohio) and as the Hebrew University Florence Melton Scholar to North America. Raviv is a graduate of Bar-Ilan University (B.A, Land of Israel Studies), Brandeis University (joint M.A, Judaic Studies and Jewish Education), and received his PhD in Jewish Thought from the University of Michigan (Ann Arbor).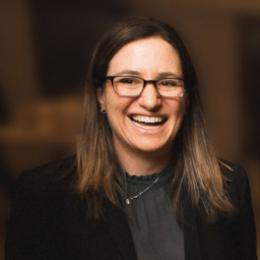 Dr. Keren Fraiman
Keren E. Fraiman is Spertus Institute's Dean and Chief Academic Officer. She also holds a faculty appointment as Associate Professor of Israel Studies. Her research focuses on Israel and conflict education, addressing the complexities associated with teaching about the Israeli-Palestinian conflict in Jewish educational settings. She previously served as Director of Research and Evaluation at The iCenter, where she continues to serve on the faculty of the iFellows Masters Concentration in Israel Education program and the Certificate in Experiential Israel Education. 
In January 2020, Dr. Fraiman was selected for the prestigious Wexner Field Fellowship, presented by the Wexner Foundation in partnership with the Jim Joseph Foundation. 
She received her PhD in International Relations and Security Studies from the Massachusetts Institute of Technology and her BA in Political Science and Near Eastern Languages and Civilizations from The University of Chicago. Her work has been supported by the US Institute of Peace, the National Consortium for the Study of Terrorism, and the Chicago Project on Security and Terrorism. 
A former Schusterman Israel Scholar, Dr. Fraiman has worked at the Crown Center for Middle East Studies at Brandeis, served as an officer in the IDF, and led trips to Israel as a facilitator both for Encounter and Birthright Israel.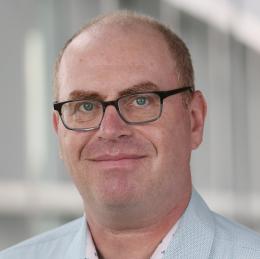 Dr. Jonathan Golden
Dr. Jonathan Golden is Director of Wellspring Leadership Initiatives at Shalom Hartman Institute of North America. Previously he served as the Israel Curriculum Coordinator and a history teacher at Gann Academy, a pluralistic Jewish high school in Waltham, MA where he taught since 1999. During his career at Gann, he has taught AP American History, chaired the History Department, served as Assistant Head of School and Director of Academic Operations, and mentored numerous teachers and department chair. He teaches adult education courses on contemporary Israel at synagogues and homes in the Greater Boston area and is a member of CJP's Boston-Haifa Shared Society Task Force and a Community Representative of JCRC Boston. A graduate of Princeton University, Jonathan received his M.J.Ed. from Hebrew College and Ph.D. from Brandeis University.
Robbie Gringras
Robbie Gringras has been an internationally renowned storyteller for the past thirty years, and a global Israel educator for twenty, during which time he coined the "hugging and wrestling" approach to Israel engagement around the world. Graduating from Oxford University in English Language and Literature, he swiftly moved into professional theater. His work—both as a playwright and actor—has been performed on London's West End, and in theaters throughout Europe, North America, Mexico, Hong Kong, Australasia, and Israel, in English, Spanish, and Hebrew. His unique style that combines storytelling, physicality, and theater has been behind eleven original theater productions that have performed in front of some 100,000 people.
Robbie also has a parallel career in international education, having spent two decades working with global Jewish education organizations including The Jewish Agency for Israel's Makom, URJ, Hillel, and Jewish Education Project. His innovations, teaching, op-ed writing, public speaking, and training have touched tens of thousands of Jews throughout the world. Robbie currently lives in the Galilee area of Israel with his wife and two kids. 
Robbie views himself as terrible at arguments, but being in Israel has helped his education!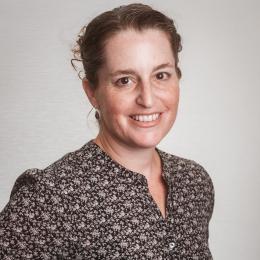 Shelley Kedar
Shelley Kedar is the director of Connecting the Jewish People Unit at the Jewish Agency for Israel, one of the three key missions called for by the Jewish Agency's vision. Connecting the Jewish people mission focuses on four key strategies in which it holds a unique competitive advantage: partnerships, immersive experiences, peoplehood and pluralism, and emissaries (Shlichim). 
Kedar previously served as the founding director of The Adelson Shlichut Institute chaired by Natan Sharansky, within the Jewish Agency, responsible for developing and implementing content and training for all shlichim worldwide. She served as the Director of the Jewish Agency Israel Fellows program and senior representative to Hillel. Kedar was Hillel International's first VP of Israel Education and Engagement and oversaw the creation of an Israel Action Program that strengthens and supports Hillel's Israel related programming on campus. Shelley Kedar served as Director of the International School for Jewish Peoplehood Studies at Beit Hatfutsot, was the Director of Professional Development at the Leo Baeck Education Center and the Jewish Agency for Israel educational emissary to Liberal Judaism in Great Britain. 
Kedar earned a BA in Political Science, Media and Jewish Studies and an MA in Leadership and Informal Education Institutions Management at Bar Ilan University. She is currently pursuing a Doctorate in Jewish Education at the Jewish Theological Seminary in New York. 
Shelley lives in Moshav Tzur Moshe with her husband, Architect and Urban planner Dr. Boaz Kedar, their three children Eliav, Aya and Eldad and Shooli their dog.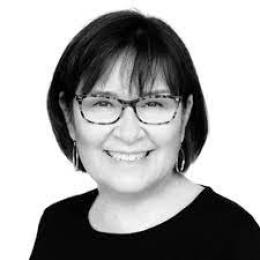 Anne Lanski
Anne Lanski currently serves as the Founding CEO of The iCenter. Israel education has been Anne's personal and professional passion for three decades. As a pioneer in crosscultural education and teen travel to Eastern Europe and Israel, Anne is Founder and former Executive Director of Shorashim, a nationally-recognized Israel education organization. She is regarded as the seminal figure in making the "mifgash" an essential component of Israel educational programs, and is the recipient of numerous grants and awards for her pioneering work in this field. Anne received her M.A. from the Steinhardt School of Education at NYU, and is a graduate of the Senior Educator Program at the Melton Centre of Hebrew University. Anne currently resides in Chicago with her husband Barry and their three children.