Sigd: A Jewish Educational Opportunity
What is Sigd? 
Sigd is an Ethiopian Jewish holiday celebrated 50 days after Yom Kippur. In this webinar we will learn about the holiday and best practices for bringing it to our learners. In partnership with The Jewish Agency for Israel, this webinar will be facilitated by Pnina Agenyahu, a leading voice in the Jewish Ethiopian community. She is the Director of Partnership2Gether, a network of The Jewish Agency for Israel that focuses on connecting Jewish communities in Israel and worldwide. Webinar participants will understand the story of the Ethiopian community, the history of Sigd, and will explore educational methods to teach and celebrate the holiday. They will hear from members of the Ethiopian Jewish communities, educators in the field, and engage in small group discussion about the challenges and opportunities in sharing this holiday with our learners.
Join us to hear from world-renowned Keynote Speaker: Rabbi Dr. Sharon Shalom
Moderated by: Pnina Agenyahu
Share Educational sigd resources!
Check out our new curated Sigd series on the portal. 
Linked here is an online educational mini site with resources and classroom program ideas, developed by The Jewish Agency for Israel.
---
Rabbi Dr. Sharon Shalom
Rabbi Dr. Sharon Z. Shalom immigrated to Israel from Ethiopia on his own at the age of nine. He studied at Yeshivat Har Etzion in Alon Shvut where he received his rabbinic ordination. Rabbi Dr. Sharon Shalom has a broad education in theology and philosophy. His M.A. thesis was on "Circumcision in the Beta Israel Community" and his Ph.D. thesis was on "Judaism of Fate? A Case Study on Theology of the Ethiopian Jewish Community," both completed at Bar-Ilan University. In addition to Senior Lecturer at Ono Academic College, he was a visiting scholar of the Schusterman Center for Israel Studies at Brandeis University and also teaches at Bar Ilan and Tel Aviv Universities. and is a member of Beit Hillel and Tzohar, an Orthodox Rabbinic organization. He is a graduate of the Hartman Institute's "Rabbanut Yisraelit". He is the Rabbi of the "Kdoshei Israel" synagogue in Kiryat Gat, a community of Holocaust survivors. He serves as a Captain in the IDF Reserves.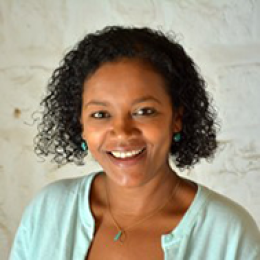 Pnina Agenyahu
Pnina currently serves as the Director of Partnership2Gether, a network of The Jewish Agency for Israel that focuses on connecting Jewish communities in Israel and worldwide.  
Previously, Pnina has served as the Director of Interfaces and Synergy at the Strategic and Planning Unit of The Jewish Agency for Israel, as well as The Jewish Agency Senior Shlicha for the Jewish Federation of Greater Washington (2013-2017). Pnina was also the Director of the Hillel Center at Tel Aviv University, where she worked to promote a broad and diverse discourse of Jewish-Israeli social culture among students and young adults.  
Pnina has extensive experience in public speaking and teaching and was invited to speak at many conferences across the globe. She is an activist involved in several volunteer endeavors in Israel aimed at social change. She is a founding partner of the "Uru" movement, an international task force for Jewish peoplehood by the New York Federation and the Nadav Foundation, as well as a leader in the movement to make Sigd – a Jewish Ethiopian holiday - an Israeli national holiday. Pnina serves as a board member on Nativ, the Hologab Theater, the Hanan Einur Foundation and as a public representative on Israel's Council for Higher Education.  
She holds a BA from Hebrew university in Jewish History and Sociology, an MA in political and public leadership from Tel Aviv University, and is a graduate of The Mandel Program for Excellence. In 2012, Pnina was awarded The Richard M. Joel Exemplar of Excellence Award by Hillel International. In 2014, she was named one of 66 Israeli influential women, and in 2016, she was the recipient of the Ted B. Farber Professional Excellence Award for her work on the Israel Engagement Fellowship for Teens. Pnina is married to Avi and together they are raising three children - Eitan, Erez and Ella.  
Details
Setting
After School and Beyond
Educator Training
Congregational Learning
Day Schools and Yeshivas