SEXUAL CITIZENSHIP: SHIFTING TEEN HOOKUP CULTURE - VIRTUAL OPTION
Professionals and lay leaders from Jewish camps, day schools, youth movements, and congregational schools are invited to join The Jewish Education Project for a one-day summit centered around hook up culture in Jewish teen spaces. We know that adolescence is a time for healthy exploration of bodies and relationships, so how do we as adults in teen spaces empower our young people to make informed and intentional decisions about their bodies? Join educators, lay leaders, funders, and clergy, to engage in conversation and programming around consent, hook ups, and our role in creating safe environments in schools, youth groups, camps, and beyond. Consider the Jewish values that inform our choices and the cultures that we create. Together with renowned expert Jennifer S. Hirsch, the author of the groundbreaking work Sexual Citizens, we will add our voices to the conversation as we ask: How can we promote a healthier culture around sex and sexuality that empowers our teens and ourselves?
WHEN: Wednesday, November 2, 2022 from 11:00am - 2:15pm ET
WHERE: Virtual - A Zoom link will be sent once registration is completed
PRICE: $36
VIRTUAL SUMMIT SCHEDULE (times listed in ET)
11:00am-12:00pm Keynote Featuring Jennifer S. Hirsch 
12:00-12:45pm Break
12:45-2:15pm Aleinu: It's on Us to Empower and Engage Youth in Organizational Safeguarding Practices presented by Sacred Spaces
In partnership with:
Questions? Contact Dr. Samantha Vinokor-Meinrath, Senior Director of Knowledge, Ideas and Learning. 
---
Keynote Speaker: Jennifer S. Hirsch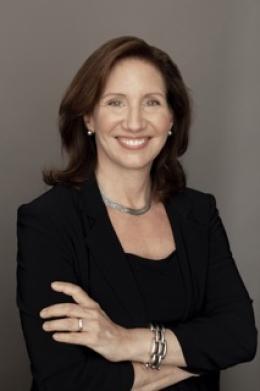 Jennifer S. Hirsch
Jennifer S. Hirsch, a medical anthropologist and Professor of Sociomedical Sciences at Columbia University, works at the intersection of public health and social science, with a research agenda that examines gender, sexuality and migration, the anthropology of love, social dimensions of HIV, and undergraduate well-being, including sexual assault. Hirsch co-directed the Sexual Health Initiative to Foster Transformation (SHIFT), a research project on sexual assault and sexual health among Columbia undergraduates. With Shamus Khan, she is coauthor of Sexual Citizens: Sex, Power, and Assault on Campus (WW Norton), which draws on SHIFT's ethnographic research to examine sexual assault and consensual sex among undergraduates in relation to the broader context of campus life. Sexual Citizens was named an NPR book of the year in 2020. 
Hirsch co-directs the Columbia Population Research Center, which brings together faculty from schools across the campus who work on population health and inequalities. A 2012 Guggenheim Fellow, a 2015 Public Voices Fellow, and a 2018-19 Visiting Research Scholar with Princeton's Center for Health and Well-Being, Hirsch's published work includes both scholarly and popular writing on health and social inequality. She is author of A Courtship After Marriage: Sexuality and Love in Mexican Transnational Families, the award-winning coauthored The Secret: Love, Marriage and HIV, two edited volumes on the anthropology of love, more than 70 peer-reviewed articles, 15 book chapters, and many op-eds in venues such as Time and The Hill.  Hirsch also just completed six years of service as a board member for Jews for Racial & Economic Justice, including the last two as board chair.  Hirsch earned her A.B. from Princeton University in History, with a certificate in Women's Studies, and her Ph.D. from Johns Hopkins University in Population Dynamics and Anthropology.