Networks
Sexual Citizenship Network
Facilitator:
Pamela Barkley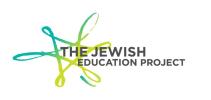 About this Network:
The Sexual Citizenship network will function as a community of practice for educators working with teens + tweens in a variety of Jewish communal settings who are interested in exploring best practices in creating healthy, developmentally appropriate environments as it pertains to adolescent sexuality and hook up culture. We will explore not only what staff may need, but what would best help the teens in our communities to speak and act both bravely and safely in the face of the pressures they face.  Our goal is to positively impact the teens in our settings by creating Jewish spaces where every teen feels empowered to create boundaries that contribute positively to their overall mental and sexual health.
This network is open to all educators and will meet virtually. Participants should come with an open mind, a desire to dismantle preconceived notions about hook up culture, and a holistic view of the role of the Jewish educator.
About the Facilitator: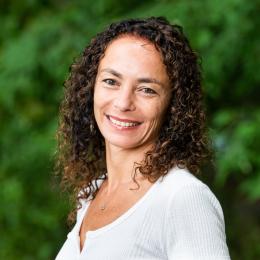 Pamela Barkley
Pamela Barkley, Vice President of Program (she/her/hers), is in charge of overseeing the development and implementation of Moving Traditions programmatic offerings. Pam works with a team of gifted educators to bring the magic of caring connection and Jewish insight to teens, teachers, parents and clergy. She brings over 25 years of experience in facilitation, education, training and coaching as well as a deep passion for finding opportunities for personal growth in herself and others. Pam has a BA from Brandeis University and an MSW from NYU and is a certified Youth Mental Health First Aid Trainer. When not engaged in all things Jewish, Pam can be found dancing anywhere and everywhere, hiking in the woods listening to podcasts, or walking on the beach with her husband and twin daughters.
When

Tuesdays and Thursdays at 12:30-1:30 PM ET

2/28, 3/28, 4/27, and 5/25

Facilitator

Pamela Barkley

Format

Virtual

New members

Open

Target audience

Associate / Assistant Director

Clergy

Director / Principal / Head of School

Youth Professional / Teen Engagement

Geographic regions

National

Area of work

After School and Beyond

Camp

Congregational Learning

Day Schools and Yeshivas

Teen Engagement