Networks
Pathways to Thriving in Jewish Education Network
Facilitator:
Rabbi David Levy
About this Network:
All good education begins with big ideas. After a multiyear process, we've created MAP, My Aspirations Playbook, which recognizes the big ideas that can lead to a thriving Jewish life. In this network, we will explore the four dimensions of MAP in detail, and consider how this tool can help practitioners and organizations find a pathway to a more meaningful Jewish educational experience for our K-8 learners and their families. Check out MAP here. 
Additional Information:
This network is designed for education directors in a part time setting. We will meet virtually every six to eight weeks unpacking a different aspect of the MAP architecture. We are excited to welcome new participants from across the country in this nationwide network. 
About the Facilitator: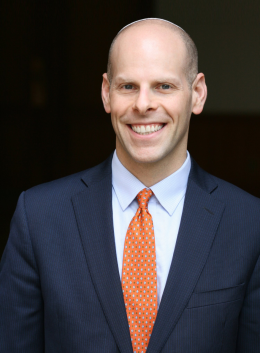 Rabbi David Levy
My route to becoming a Rabbi was certainly not a straight line! My first step was on Masada at 5:30 am on my 2001 Birthright Israel trip. As I watched the sun rise out of the Dead Sea, I felt connected to the Jewish people in a way I never had before. That moment catalyzed a trajectory that culminated three years later in a call to HUC-JIR from my cubicle at GE. In between those two moments, yes I got my Bachelors degree in Information Systems, but more importantly I fell in love with the wisdom of the Jewish tradition, and helping individual Jews and Jewish communities thrive. That passion has only grown over these past twenty years as I continue to invest in my own learning and growth, and create opportunities for communities and individuals to do the same. I live in Westchester, NY with my wife Kate, our three sons, Benji, Micah, and Ezra and our dog Gizmo.
When

Monday at 1pm ET

Oct 16, Nov 27, Jan 22, Mar 4, Apr 15, May 20

Facilitator

Rabbi David Levy

Format

Virtual

New members

Open

Target audience

Director / Principal / Head of School

Geographic regions

National

Area of work

Congregational Learning