Kavanah Coaching Workshop
Join JTEEN, powered by The Jewish Education Project, and CAJE for Kavanah Coaching Workshops: Engaging in Meaningful Conversations with Teens Through a Coaching Lens.
This three-session workshop series is designed to teach Jewish youth professionals practical skills for engaging in meaningful conversations with teens, informed by foundations of the coaching discipline.
The ideal participant is a Jewish youth education or engagement professional who:
Works with Jewish teens in full or part-time capacity

Can easily build rapport with teens

Wants to enhance conversations with teens
---
Three Session Overview:
Session 1 (3/14): Coaching Foundation: Understanding what coaching is and isn't, the similarities and differences to the work Jewish Professionals already do, Skill building, such as co-creating the relationship, and the GROW Model, a tool from the world of coaching.
Session 2 (3/21): Power Tools & Practice: Power tools include communicating effectively, active listening strategies, powerful questioning, and facilitating learning for individuals and groups. Participants will develop their coaching skills by observing others, practicing their coaching, and receiving feedback from a coach trainer
Session 3 (3/28): Understanding Teens Today & Methods to Support them: Exploring neuroscience, positive psychology and other tools such as Mindfulness to better understand how the teenage brain functions, creates meaning, and how we can support teens.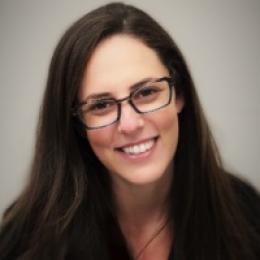 Carly Orshan
Carly Orshan is the Director of the Teen Department at the Center for the Advancement of Jewish Education in Miami, FL. At CAJE, Carly serves the Jewish community by creating professional development opportunities to help aspiring youth professionals build their leadership capacity, develop best practices, and work in partnership toward mutual goals. She has created a Jewish Life Coaching program for professionals in the field after receiving a prestigious Covenant Grant to develop the project. Carly also oversees the new JTEENMiami initiative as well as, the Miami March of the Living, Diller Teen Fellows and IsraelNow - three of CAJE's signature teen programs. Carly earned her BA in English, Cum Laude, with a minor in Education from the University of Florida, a Master of Arts from FIU and is completing her dissertation research for a PhD in Curriculum Instruction and Evaluation at Barry University. She has a background in formal education as an adjunct faculty member at Barry University, Florida International University, and Miami Dade College. Additionally, Carly is versed in teaching informal, experiential learning, having served as a group leader at Oliver-Pyatt Centers in spirituality, yoga, and creativity. She is a registered certified Yoga Instructor and Mindfulness educator for adults, teens, and children.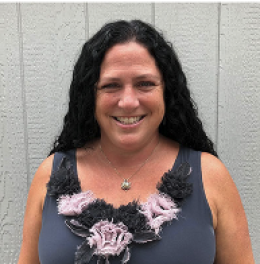 Erica Hruby
Erica Hruby is a Jewish educator with over 28-years of teaching, curriculum writing, and professional development experience in Jewish community, academic, and residential environments. Erica is the founding Executive Director of JTEEN (Jewish Teen Education & Engagement Network), powered by The Jewish Education Project, the national network of Jewish teen professionals. She is also the founder of Anchored Parenting, LLC where she serves as an educator and coach for tw/eens, parents, and grandparents. Erica has an M.A. from Georgia School of Professional Psychology in Clinical Psychology with a focus on children and adolescents. She lives in Clearwater, Florida with her high school sweetheart with whom she shares two daughters.
Details
Setting
Educator Training
Family Engagement
Teen Engagement