Israel Learning on Ji Tap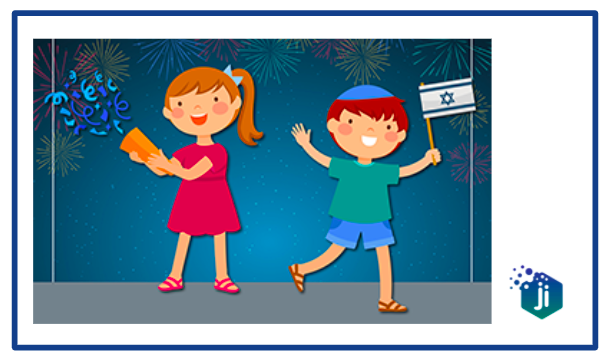 The Ji Learning Hub on jewishinteractive.org houses Ji resources from Ji Tap and the Ji Collection of apps.  Also available are educator resources including lesson ideas for holidays and printables such as flash cards, picture dictionaries, finger puppets and more.  The Israel Days section of the Learning Hub has links to education modules for Independence Day/Yom HaAtzmaut, Israeli Culture, Israel History, Israel and Technology, Israel Memorial Day/Yom HaZicharon and more.  These modules can be used in the classroom, independently or at home. There are also Ivrit b'Ivrit options that are in Hebrew.
Enjoy learning about Israel!
Details
Setting
Congregational Learning
After School and Beyond
Day Schools and Yeshivas
Teen Engagement
Camp