Hebrew Color Vocabulary
55
6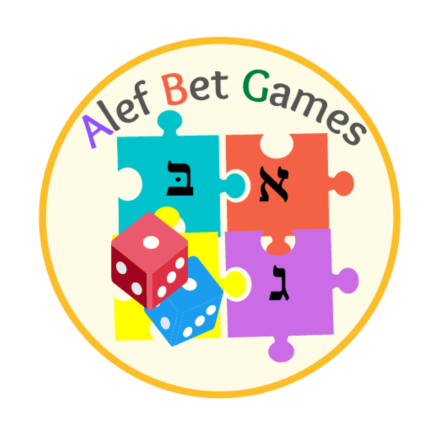 Talia Shir
Alef Bet Games creates printable and digital teaching resources for Jewish Holidays, Hebrew language and vocabulary, Israel, and Jewish heritage education. Content is most suitable for upper elementary and middle school students.
All lesson plans are designed to integrate social and cooperative learning with the subject matter. This style of instruction assists in memorization and a deeper understanding of classroom material. 
Visit www.hebrewworksheets.com for additional information.
Get a free worksheet when you subscribe to updates, special offers, and complimentary Hebrew resources.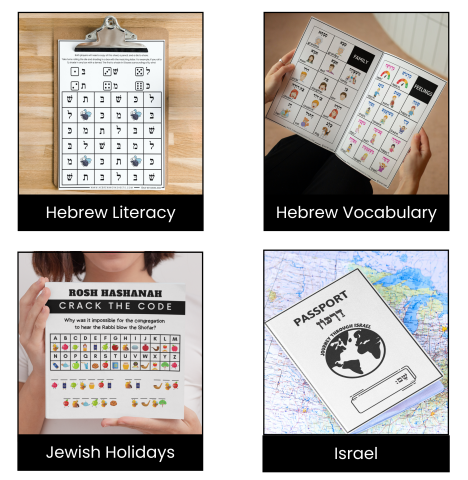 Details
Setting
Congregational Learning
Day Schools and Yeshivas
This resource is an Educator Contributed resource and is the intellectual property of the contributor.
--
If you believe this resource to be inappropriate in any way, please email us at educator@jewishedproject.org.
Discover more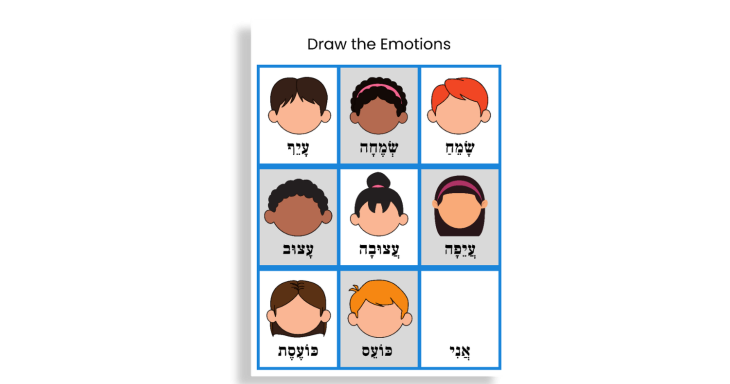 Draw a face to represent the emotion-themed Hebrew vocabulary words.
Talia Shir
44
2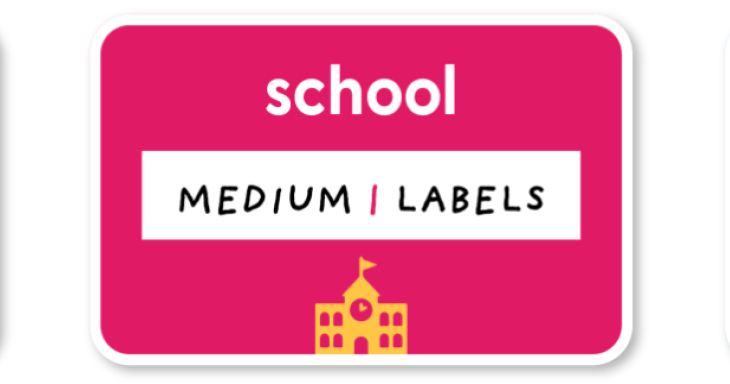 Use these Hebrew labels and stickers in the classroom and beyond to ensure students never forget their meanings!
68
2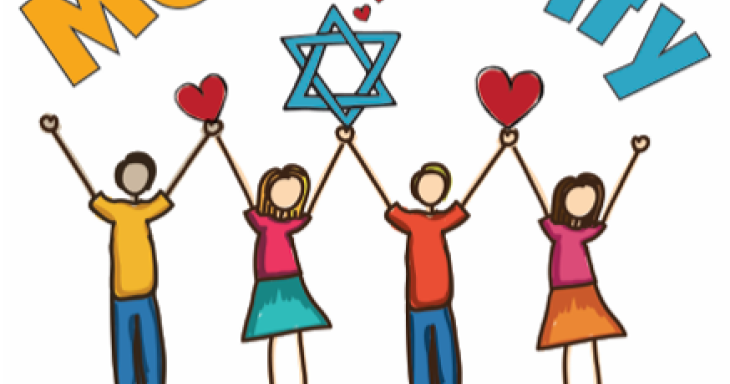 Mensch-ify is an alternative learning program that is held twice a month for families with children in Pre-K to 6th grade. It is a developmentally appropriate program, built upon the parent-child co-learning experience, that combines stories, songs, art, movement, and play to provide families with the tools they need to live a Jewish life that works for them.
125
54