Navigating Israel in Unprecedented Times
The last few months have illustrated the tensions that emerge as Israel grapples with what it means to be both a democratic and Jewish state. For Jewish educators these moments of crises enhance personal and pedagogic questions that constantly underlie sound Israel education, especially as we prepare to celebrate Israel's 75th year of independence.
 
Join The Jewish Education Project as we explore some of these challenges together on Thursday, March 30th at 12 pm ET. We will provide an overview of the latest state of affairs in Israel and discuss how we can create supportive spaces for young people to explore and learn. Hear from panelists Rabbi Rebecca Rosenthal and Sharon Diamondstein as they discuss how educators can process these unprecedented events, reflecting on their own personal and professional challenges during this turbulent time. Gain clarity on the situation in Israel and emerge with ideas and resources to help your community place these events in the larger context of their relationship with Israel.
Above, watch the recording of the webinar on Navigating Israel in Unprecedented Times. 
Click here to see:
 - Noa's Power Point Presentation
 - resources for educators
 - the 4 songs mentioned in the webinar
Link to the Shalom Hartman Institute Event at Central Synagogue on Sunday, April 23rd, 2023. 
Link to the Israel@75 Hub where you are invited to continue this conversation with colleagues.
More questions? Need support? Want Advice? Reach out to Noa Kolomer, Director of Jewish Education and Engagement, at nkolomer@jewishedproject.org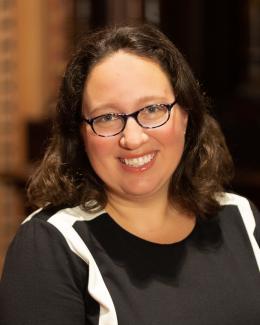 Rabbi Rebecca Rosenthal
Rabbi Rebecca Rosenthal is the Director of Youth and Family Education at Central Synagogue, where she oversees programming for families and children of all ages, including a Nursery School, religious school, and teen programming. Prior to Central, Rabbi Rosenthal was the Director of Children and Family Education at IKAR in Los Angeles, and before that she held positions at Congregation B'nai Zion in El Paso, TX and at B'nai Jeshurun in New York City. Rabbi Rosenthal received a bachelor's degree from Yale University and was ordained as a rabbi from the Jewish Theological Seminary in 2009.  She also received a master's degree in Jewish education and was a Wexner Graduate Fellow. She lives on the West Side with her husband, Dr. Adam Arenson, a professor of American History at Manhattan College, and their three children, Simon, Leo, and Maddie.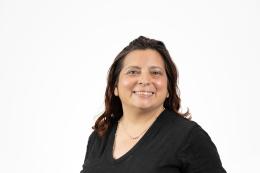 Sharon Diamondstein
Sharon Diamondstein was born in Israel and moved to the United States at the age of three.  Sharon grew up in Millburn, New Jersey, with her parents, Michele Franck and Israeli singer Shabi Katzir, and her sister, Daniella.   She received her religious education at Congregation B'nai Israel, where she always enjoyed actively participating in t'fillah (prayer) and music.  
Sharon serves the Jewish Center of Princeton as Director of Congregational Learning with more than 20 years in Jewish, public, and private education.  She has taught at Anshe Emeth Memorial Temple in New Brunswick and at Congregation Kehilat Shalom in Belle Mead.  Also, Sharon taught at Yeshiva at the Jersey Shore in Ocean Township and at Temple Beth Ahm Yisrael in Springfield, NJ.  Through her experiences in the various branches of Judaism, she has found there are unifying threads and what unites us is stronger than what divides us.
Sharon seeks to find Torah in the every-day world around her, and can often be heard saying, "there is Torah in this."  Driven by a strong call to help others connect to Judaism, Sharon has always had a passion for supplemental education. She loves bringing Jewish values to life and showing others the world through a Jewish lens. Sharon will tell you that she is "living her dream," instilling both love and meaning of Judaism in others.
An avid Disney fan, Sharon has an extensive collection of Disney Tsum Tsum figures in her office.  In her free time, she enjoys cooking, watching Disney movies, reading, and spending time with close friends and family.
Sharon currently lives in Highland Park with her husband Marc, and her two sons, Eric and Jason, who love learning at the Jewish Center, and her two dogs, Jack and Dory.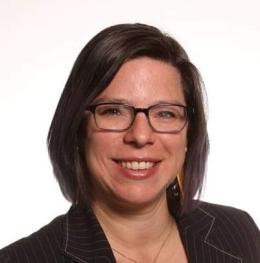 Noa Kolomer
Noa Kolomer is the Director of Israel Engagement at The Jewish Education Project supporting educators to develop meaningful and relevant Israel educational opportunities for their institutions. 
 
Noa has over 20 years of experience as an Israel educator in informal settings. Born and raised in Israel to a Canadian father and American mother she feels she really had the best of all worlds. Noa has worked around the world both in Israel, the US, the UK and India. Organizations she has worked for include Camp Yavneh, Hillel BGU, Liberal Judaism, UK, Arzenu, The World Zionist Organization, The Jewish Agency, and most recently at Columbia/Barnard Hillel. 
Noa earned a BA in Political Science and Linguistics from Ben Gurion University and is currently completing her MA in Jewish Education at Hebrew University. 
Details
Setting
After School and Beyond
Educator Training
Camp
Congregational Learning
Day Schools and Yeshivas
Early Childhood
Family Engagement
Teen Engagement