Networks
WATE/Westchester Innovators Pilot Network
Facilitators:
Rabbi Jennifer Goldsmith, Rabbi Wendy Pein, Rebecca Elkus-Ferst
Format:
Hybrid (includes some virtual)
About this Network:
Participants of the WATE/Westchester Innovators Pilot Network will grapple with setting new visions, building teams, getting buy-in, assessing past learning, and other key concepts and themes that can help direct programs towards an innovative future. As we learn from each other, participants will share highlights of their work, raise issues of concern, and collaboratively create solutions.
Additional Information:
This network is open to new members but requires an initial conversation with one of the facilitators.
This network is designed for congregational directors of education.
This network will be a hybrid of virtual and in-person meetings for 2022-2023.
About the Facilitators: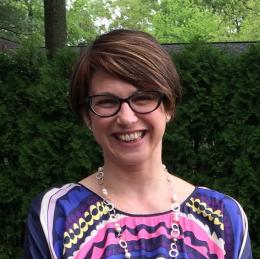 Rabbi Jennifer Goldsmith
Rabbi Jennifer Ossakow Goldsmith is the Managing Director of Leadership Initiatives at The Jewish Education Project in New York. Born in Cleveland, Ohio and raised in Ann Arbor, Michigan, Jennifer received her BA from the University of Michigan and rabbinic ordination and MA in Religious Education from HUC-JIR. Jennifer's ongoing study of leadership theory drives her commitment to helping Jewish leaders harness their resources to create meaningful change. Prior to her time at The Jewish Education Project, Jennifer worked as the Director of Life-Long Learning at Larchmont Temple helping engage families at every age and stage of their Jewish journeys. Her current work concentrates on fostering and spreading educational innovation that helps learners thrive through consulting, grant initiatives, online resources, professional networks, leadership development, and coaching. She facilitates workshops and seminars on innovation in part-time Jewish education and leadership across the country.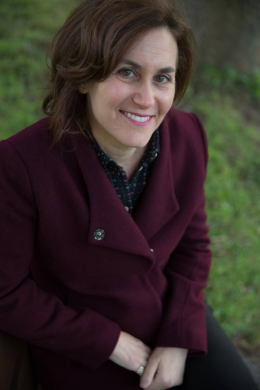 Rabbi Wendy Pein
Rabbi Wendy Pein serves as TINW's Director of Congregational Learning and oversees the curriculum and faculty of TINW's Center for Jewish Learning.  Rabbi Pein has twenty years of rabbinical experience, having served as the senior rabbi of Adat Chaverim in Plano, TX and as a congregational rabbi for nine years in Westchester, NY. Rabbi Pein is currently pursuing an Executive M.A. in Jewish educational leadership through Hebrew Union College – Jewish Institute of Religion. She is also a part-time chaplain and lecturer at senior care centers in Westchester, NY. Rabbi Pein is passionate about Jewish education and revealing how Judaism is relevant and meaningful to our modern lives. She resides in Harrison, NY with her family and lives by the maxim to "keep growing and learning." Read more on her thoughts, ideas and perspectives in Rabbi Pein's Blog.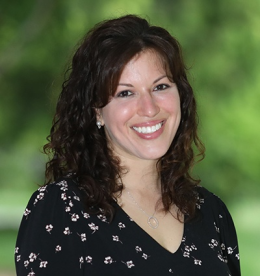 Rebecca Elkus-Ferst
Rebecca Elkus-Ferst is the Director of Education: Youth & Families at Temple Israel in New Rochelle, NY. For Rebecca, Jewish education is a lifelong journey that should be meaningful, challenging, dynamic, and inspiring. She works to weave these ideas throughout the educational programming at Temple Israel. Originally from Michigan, Rebecca's identity and early Jewish experiences were strongly influenced by her family, participation in youth groups, and summers spent at camp. Rebecca earned a B.A. in Journalism and a Specialization in Jewish Studies from Michigan State University, and a Masters in Jewish Education from the Davidson School at the Jewish Theological Seminary. Upon graduation from JTS, she served as the Assistant Director of Education at Congregation Habonim in NYC from 2009-2012. Rebecca is a past fellow of the Leadership Institute: Shaping Congregational Leaders and Learners and Matan Institute for Education Directors, working on a communal approach to helping children with special needs. She is a past participant in the Qushiyot Fellowship: a program dedicated to working with educators and congregations to bring contemporary, meaningful, and relevant Israel curriculum to their programs. Rebecca is a recent aluma of the inaugural Pardes Senior Educator Leadership Fellowship. She also holds an RJE (Reform Jewish Educator) title from the Association of Reform Jewish Educators.
 
When

Wednesdays and Thursdays at 10 AM ET. All dates/times are subject to change.

October 27 (In-person at Temple Israel of New Rochelle), November 16, December 8, January 12, March 16, April 27 (In-person - Location TBD), and June TBD

Facilitators

Rabbi Jennifer Goldsmith

Rabbi Wendy Pein

Rebecca Elkus-Ferst

Format

Hybrid (includes some virtual)

New members

Open

Target audience

Director / Principal / Head of School

Geographic regions

Westchester

Area of work

Congregational Learning