Networks
Theater Educators Network
Facilitators:
Sally Grazi-Shatzkes, Dorit Katzenelenbogen, Judith Talesnick
About this Network:
This collaborative space will support theater educators as you explore theater education through a Jewish lens; share resources and content that is appropriate for your settings; expand your craft; and become part of a supportive, creative community of practice.
About the Facilitators: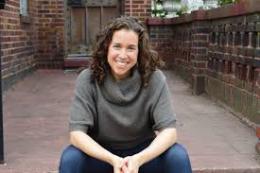 Sally Grazi-Shatzkes
Ever since she was a young child, Sally Grazi-Shatzkes loved to perform. As a Yeshivah of Flatbush alumnus, she made her home on the very stage upon which she now directs, and it was there that she discovered the profound socio-emotional impact that theater can have on students. Wanting to fuse her love of theater with her love for helping people, Sally became a Drama Therapist. With a BA in Theater from Columbia University, an MA in Drama Therapy from NYU, and a NYS license in Creative Arts Therapy, she returned to her alma mater in 2007. During her career, Sally has developed and spearheaded multiple creative arts-based counseling initiatives as well as theater-based educational programs. Sally piloted the first Witness Theater program in New York in 2012 at Yeshivah of Flatbush HS and she continues to facilitate the program. Her work with Holocaust survivors and teens has gained international recognition and her work has been featured in The Wall Street Journal, The New York Daily News, The Jewish Week, and The Forward, among other publications. In 2017, The Jewish Week recognized Sally as one of the esteemed "36 Under 36." Sally was also awarded the 2019 Covenant Award for excellence in Jewish Education.  Now a parent of 5 Yeshivah of Flatbush students and Director of the Arts at YOF High School, Sally is dedicated to elevating and developing the arts in every way possible. She believes strongly that it is through the arts that students learn how to be good human beings.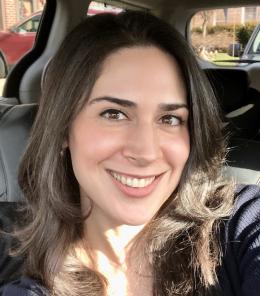 Dorit Katzenelenbogen
Dorit discovered her love of the performing arts at a young age and she has been involved in theater in various capacities ever since. She received her BA from the Macaulay Honors College at Queens College in 2008 and, upon graduating, she worked as an education intern for TADA! Youth Theater and City Lights Youth Theatre. Dorit went on to pursue teaching and directing and she obtained her MA in Theatre Education from Emerson College in 2010. In the years that followed, Dorit was employed as a director, actor, playwright, and theater teacher. She worked on updated classics, contemporary pieces, and new plays, and she wrote and directed her own productions. Dorit also acted in various theater, TV, and film projects and worked as a theater teacher and director at institutions such as the Seat of Our Pants Theatre Co., Ma'ayanot Yeshiva High School for Girls, and Golda Och Academy. For the past eight years, Dorit has served as the director and theater teacher at SAR High School, where she has taught multiple theater classes and directed musicals, straight plays, graduation ceremonies, a Witness Theater production, and more. This year, to meet the needs of theater students isolated by the COVID-19 pandemic, Dorit founded and directed Bamah: United Through Theater Education, a groundbreaking virtual drama festival for participating Jewish day schools across the US and abroad. She currently resides in Teaneck, NJ with her wonderful husband and three (going on four!) beautiful sons.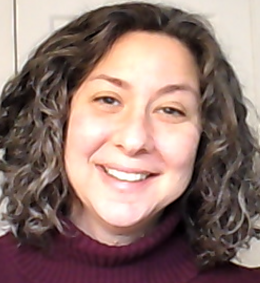 Judith Talesnick
Judith Talesnick, Managing Director, Professional Learning and Growth, has been collaborating with Jewish educators since helping her mother teach Israeli dancing in her early teens. As an adult, her focus shifted to leadership, educational visioning and learner-centered instruction in day schools and yeshivot. She partners with educators to listen carefully; notice patterns, and create engaging learning experiences that spark learners' curiosity.
When

Monday Evenings

2/27/23

Facilitators

Sally Grazi-Shatzkes

Dorit Katzenelenbogen

Judith Talesnick

Format

Virtual

New members

Open

Target audience

Independent Educator

Youth Professional / Teen Engagement

Geographic regions

Bronx

Brooklyn

Long Island

Manhattan

National

Queens

Staten Island

Westchester

Area of work

Congregational Learning

Day Schools and Yeshivas