Talking to Teens About Operation Iron Swords
The Jewish Education Project
A webinar for Jewish educators
As the crisis in Israel continues to unfold, The Jewish Education Project recognizes that our teens and tweens are experiencing complex, ever-changing emotions as this reality sets in. They are seeing horrors on social media - and may be feeling the silence of their peers. They may be worried about Israeli friends and family, or may be confused as to why, and how this is happening. As educators, we are asked to support and guide our teen learners against this backdrop, and as such, we need our own support. Join The Jewish Education Project's Dr. Samantha Vinokor-Meinrath and Sarah Gordon of OpenDor Media for a conversation on best practices for working with teens at this unprecedented time.
For Parents: A webinar for parents of teens will be coming soon on Truvie, our family and parent education platform.
Looking for resources? Click here for our evolving collection. 
---
Image

In partnership with: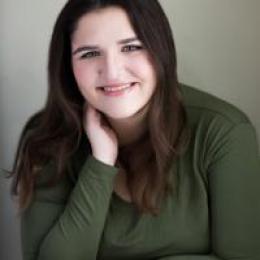 Dr. Samantha Vinokor-Meinrath
Dr. Samantha Vinokor-Meinrath, Ed.D., is the Senior Director of Knowledge, Ideas and Learning at The Jewish Education Project. A lifelong Jewish educator and learner, Samantha has lived and worked in Jewish communities in Israel, Washington DC, Cleveland, and New York. Samantha is a recognized expert on Israel education, Jewish teens, antisemitism education, and Jewish peoplehood. She is the author of #antisemitism: Coming of Age During the Resurgence of Hate, a finalist for the National Jewish Book Award in the category of Education and Jewish Identity. She is an alumna of the University of Pittsburgh, the Jewish Theological Seminary, and Gratz College. Samantha lives in Westchester with her husband, baby, and two beloved rescue dogs.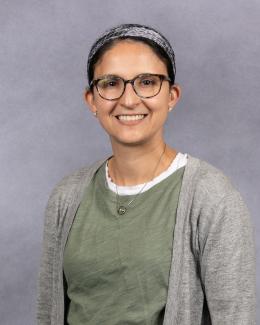 Sarah Gordon
Sarah Gordon is the Senior Director of Israel Education – AMER for Unpacked for Educators, a division of OpenDor Media. Previously, Sarah served as the Director of Israel Guidance and Experiential Education at Ma'ayanot High School, where she taught Talmud, chaired a course on Contemporary Israel, and brought her vision and creativity to a wide range of school programs. Sarah holds dual masters degrees in Jewish Education and Modern Jewish History from Yeshiva University, where she is currently pursuing her Ed.D as a Wexner Fellow and Davidson Scholar.
Details
Setting
After School and Beyond
Educator Training
Camp
Congregational Learning
Day Schools and Yeshivas
Teen Engagement