Networks
National Jewish Teen Youth Group and Engagement Professionals Network (8th-12th)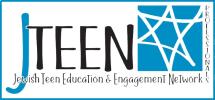 About this Network:
This is a national network for professionals who have portfolios/roles/titles similar to Community Engagement Professionals, Synagogue Teen Professionals, and Youth Group Professionals. The goal of this network is to connect with role-alike professionals with whom to have conversations about the field, share programmatic and curricular resources, provide support, guidance, and mentorship, discuss challenges, and more. This network will meet online via Zoom on the following Wednesdays this spring: 2/1, 3/15, & 4/26 from 2:00 pm-3:00 pm EST. In addition to the live meet-ups, there will be a designated online space where youth professionals will be encouraged to share ideas, ask questions and get feedback, collaborate, kvetch/kvell, and more.
Additional Information:
This is a brand-new network created for youth professionals working with teens in 8th-12th grade in all Jewish organizational institutions that categorize themselves as engagement in nature.
About the Facilitator: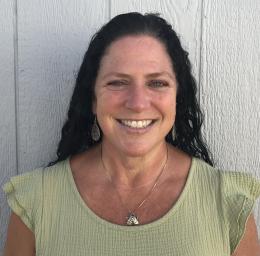 Erica Hruby
Erica Hruby is a Jewish educator with over 28-years of teaching, curriculum writing, and professional development experience in Jewish community, academic, and residential environments. Erica serves as the Senior Manager of National Teen Education and Engagement at The Jewish Education Project, formerly the Executive Director of JTEEN - Jewish Teen Education & Engagement Network. She is also the founder of Anchored Parenting, LLC where she serves as an educator and coach for tw/eens, parents, and grandparents. Erica has an M.A. from Georgia School of Professional Psychology in Clinical Psychology with a focus on children and adolescents. She lives in Clearwater, Florida with her high school sweetheart with whom she shares two daughters.
When

Wednesdays

2/1/23, 3/15/23, 4/26/23, all 2:00 - 3:00 PM ET

Facilitator

Erica Hruby

Format

Virtual

New members

Open

Target audience

Associate / Assistant Director

Clergy

Director / Principal / Head of School

Youth Professional / Teen Engagement

Geographic regions

National

Area of work

After School and Beyond

Educator Training

Teen Engagement