Networks
Long Island Innovators Network
Facilitator:
Ivy Schreiber
Format:
Hybrid (includes some virtual)
About this Network:
Education Directors in the Long Island Innovators Network will join together  to grapple with setting new visions, building teams, gaining buy-in, and other key concepts and themes that can help direct programs towards an innovative future. As we learn from each other, participants will deepen their relationships among colleagues, share highlights of their work, raise issues of concern, and collaboratively create solutions. 
The Long Island Innovators Network will join similar NY area networks for two of the six network meetings this year to broaden the conversation and learn with and from each other.
Additional Information:
This network is open to new members but requires an initial conversation with the facilitator.

This network is designed for congregational and independent directors of education.

This network will meet for some meetings in person and some meetings virtually in 2023-2024.
About the Facilitator: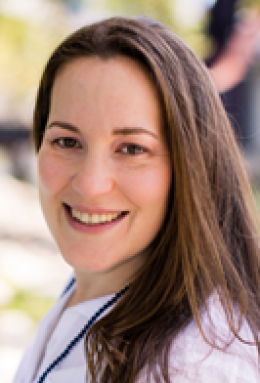 Ivy Schreiber
Ivy is the Managing Director, Professional Learning and Growth, New York at The Jewish Education Project. Her current work focuses on supporting congregational educators towards adopting new models that lead to thriving and are responsive to today's learners and families. Prior to The Jewish Education Project, Ivy worked at B'nai Jeshurun (BJ) in NYC for a decade, where she served as the Education Director, and also has experience in Jewish camping and as a consultant to synagogues. Ivy holds an MA in Jewish Education from the Davidson School at JTS, is an alum of the Leadership Institute, and is a Wexner Field Fellow.
When

Monday or Thursday at 10-11:15am ET

Oct 23, Dec 11, Jan 18, Feb 26, Apr 11, and Jun 3

Facilitator

Ivy Schreiber

Format

Hybrid (includes some virtual)

New members

Open

Target audience

Director / Principal / Head of School

Geographic regions

Long Island

Queens

Area of work

Congregational Learning

Family Engagement