Networks
Long Island Early Childhood Directors Roundtable
About this Network:
This continuing network will allow for Directors and Assistant/Associate Directors in Jewish Early Childhood settings in Long Island to share and develop best practices in the field of Early Childhood Education. There will be a focus on topics that are timely and relevant to directors. You will help craft meeting agendas, with a focus on incorporating and supporting constructivist and child-centered Jewish learning.
About the Facilitator: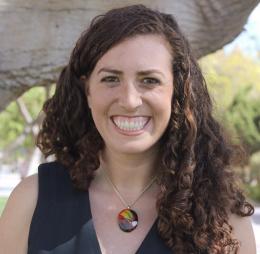 Sasha Kopp
Sasha Kopp is a Communal Education Consultant working on the Early Childhood and Family Engagement team. She holds an MA in both Jewish Education and Jewish Non-Profit Management from Hebrew Union College, and a BA from Brandeis University in Sociology and Education Studies. In addition to her work at The Jewish Education Project she is an adjunct professor at American Jewish University's online masters program in Jewish early childhood education. Sasha has previously worked as the Assistant Early Childhood Director at Central Synagogue, and as a Judaic specialist, Atelierista, Curriculum Specialist, and classroom teacher in Jewish early childhood centers in Los Angeles and Boston. Sasha is also a fused glass artist and educator who seeks to teach, empower and connect students to each other, art and the community. Through both her work in art, and in education,  Sasha works to bring creativity and play wherever she goes. 
When

Tuesday, Wednesday, or Thursday at 11 AM and 3PM ET

October 12, November 16, December 8, January 4, February 8, February 28, April 26, May 17

Facilitator

Sasha Kopp

Format

Virtual

New members

Open

Target audience

Associate / Assistant Director

Director / Principal / Head of School

Geographic regions

Long Island

Area of work

Early Childhood

Family Engagement