Networks
Judaism in the Home Network
Facilitator:
Ivy Schreiber
About this Network:
Over the course of the pandemic, we have witnessed many family members living together and engaging in Jewish life and learning in a new and vibrant way. This national network will help you develop best practices to facilitate and support intergenerational Jewish learning in the place where Jewish living happens most frequently - inside the home.
Additional Information:
This is a new network geared towards Directors of Education, Independent Educators, and Family Educators who work with families and are looking to experiment with family learning that happens in the home. This network is an opportunity to better understand how to connect to those at home, particularly when engaging intergenerationally. 
This will be a virtual network, open to educators nationally. 
About the Facilitator: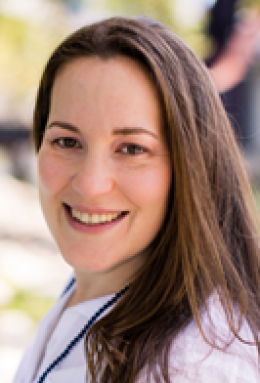 Ivy Schreiber
Ivy is a Senior Education Consultant for Entrepreneurial Models at The Jewish Education Project. Her current work focuses on supporting congregational educators towards adopting new models that lead to thriving and are responsive to today's learners and families. Prior to joining The Jewish Education Project, Ivy worked at B'nai Jeshurun (BJ) in NYC for a decade, where she served as the Education Director, and also has experience in Jewish camping and as a consultant to synagogues. Ivy holds an MA in Jewish Education from the Davidson School at JTS, served as a graduate school practicum mentor, and is an alum of the Leadership Institute.  
When

Mondays or Tuesdays, 1:00 PM - 2:00 PM ET

November 1, December 13, January 24, March 14, May 3, June 7

Facilitator

Ivy Schreiber

Format

Virtual

New members

Open

Target audience

Associate / Assistant Director

Director / Principal / Head of School

Independent Educator

Geographic regions

Bronx

Brooklyn

Long Island

Manhattan

National

Queens

Staten Island

Westchester

Area of work

Family Engagement