The Jews Are Coming... to Qushiyot
The creators of the Academy Award-winning Israeli satire "HaYehudim Ba'im" will share insights from the show with alumni of The Jewish Education Project's Qushiyot Israel Education Fellowship. 
This link will take you to a Zoom recording of the webinar.
Not yet familiar with the Academy Award-winning Israeli satire "HaYehudim Ba'im" ? It can be best described as a collaboration between PBS and SNL. The sketch comedy pokes fun at the gamut of Jewish history from the Bible to the present and everything in between, making fair game of all political and social issues.  In this session will the show's creators, Natalie Marcus and Asaf Beiser, share insights from the show, and the positive and controversial response it has stirred from both secular and religious Israeli viewers, lawmakers and educators.  In Part Two Abby Pitkowsky and Robbie Gringras, explore the practical application of these clips as an educational resource.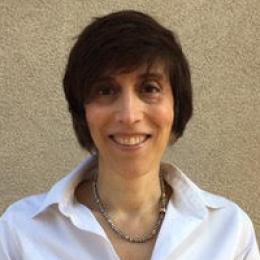 Abby Pitkowsky
Abby Pitkowsky is the Director of Israel Education and Westchester Region. Abby earned her BA from SUNY Binghamton and her MA degree in Jewish Education from JTS. Abby began her career in Jewish Education in both informal and formal frameworks in the NY area. She lived in Israel for nine years where she worked for the American Jewish Joint Distribution Committee, serving Jewish communities overseas primarily in Eastern and Central Europe and the former Soviet Union. After returning to the U.S. Abby shifted her professional focus to her local NY Jewish community. Abby's current work is supporting educators to develop meaningful and relevant Israel educational opportunities for their institutions.
Details
Area of Work
CL - Congregational Learning
AS&B - After School and Beyond