Israel Education for Jewish Educators: A Learning Series
REGISTRATION IS NOW CLOSED
Registrants can join the meetings at the Join Meeting link above. Resources from the chat from each session can be found below. 
As Israel's war with Hamas continues and antisemitism rises across the world, Jewish educators across settings are being asked to take on the role of Israel educators in order to meet the evolving needs of their learners. In this moment especially, educators are tasked with answering complex questions of antisemitism, Jewish peoplehood, and the relationship of American Jews to Israel. 
For so many educators, these questions are unanswered, challenging, and outside of their comfort zones. Many educators have not trained in Israel education and are not prepared to fill that role, even as the moment demands it. We want to help bridge that gap. 
Join The Jewish Education Project and our partners at the iCenter, RootOne, OpenDor Media, and Boundless for a four-part bootcamp on Israel education, providing the tools to answer the how, why, what, and who of Israel and peoplehood education. This series is for educators across settings and experience levels who are looking to dive into the world of Israel and peoplehood education. 
By signing up, you commit to attending all four webinars. 
Space is limited. 
Sessions, Topics, and Dates 
All sessions are at 12pm-1:15pm Eastern Time. 
November 7 - What is an Israel educator? - in partnership with the iCenter
What does Israel education mean?
What does it mean to be an Israel educator? 
November 9 - Israel and Jewish peoplehood - in partnership with RootOne
What is Jewish peoplehood education? 
How do we connect learners with the larger Jewish people, in Israel and diaspora? 
November 16 - Big Questions - in partnership with Boundless
How do I facilitate conversations about big questions with my students? 
Who can I turn to with my own questions? 
Rescheduled - November 21 - Israel 101+ - in partnership with OpenDor Media
What is the history of Israel that has led to this current crisis? 
---
Image

Our Partners
Resources
Session 1: with Lori Sagarin and Shalom Orzach, the iCenter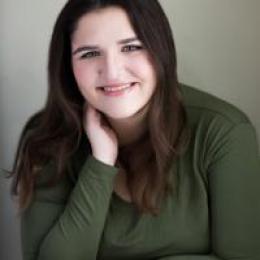 Dr. Samantha Vinokor-Meinrath
Dr. Samantha Vinokor-Meinrath, Ed.D., is the Senior Director of Knowledge, Ideas and Learning at The Jewish Education Project. A lifelong Jewish educator and learner, Samantha has lived and worked in Jewish communities in Israel, Washington DC, Cleveland, and New York. Samantha is a recognized expert on Israel education, Jewish teens, antisemitism education, and Jewish peoplehood. She is the author of #antisemitism: Coming of Age During the Resurgence of Hate, a finalist for the National Jewish Book Award in the category of Education and Jewish Identity. She is an alumna of the University of Pittsburgh, the Jewish Theological Seminary, and Gratz College. Samantha lives in Westchester with her husband, baby, and two beloved rescue dogs.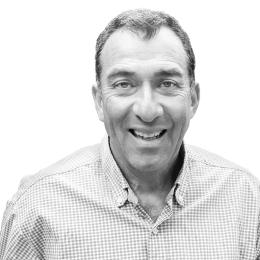 Shalom Orzach
Shalom Orzach is a senior educator with The iCenter, and serves on faculty for the Foundation for Jewish Camp. Prior, he served as the AVI CHAI Project Director for the training of staff returning to summer camps in North America, and Director of Education in the Shlichut and Israel Fellows unit for the Jewish Agency. He is a member of the International Education Committee of Taglit-Birthright, has served as a consultant for the Jim Joseph Foundation, JUF Ta'am Yisrael and the Jewish Peoplehood Committee and teaches a course in experiential education at the Hebrew University in Jerusalem. Shalom was the Central Shaliach for USY from 1992 -1995. He was also a scholar on the prestigious Jerusalem Fellows Program, following which he was the Executive Director for Jewish Renewal at the UJIA in England. Shalom is an acclaimed public speaker on contemporary Israel who brings extensive knowledge, humor and passion. He recently served as a month-long scholar for United Synagogue in Chicago and at the Park Avenue Synagogue in New York. He has published articles on Israel and Jewish education in The Times of Israel and eJewishPhilanthropy, and delivered an ELI Talk.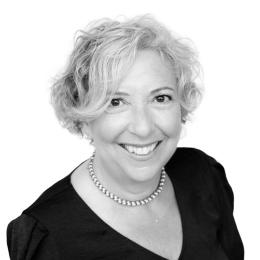 Lori Sagarin
Lori Sagarin has served as the Director of Congregational Learning at Temple Beth Israel in Skokie, Illinois, since 1995. She is the former president of the National Association of Temple Educators (now ARJE), and is also the past president of the Chicago Association of Reform Jewish Educators. In addition to formerly serving on the advisory boards for NEXTBOOK and Project Esther, Lori has served on the faculty of OSRUI since 1993. Lori completed her undergraduate degree at the University of Wisconsin and a Masters degree in Jewish Education from Hebrew Union College. In 2009, she was awarded an honorary doctorate in Jewish Religious Education for 25 years of dedicated service in Jewish education.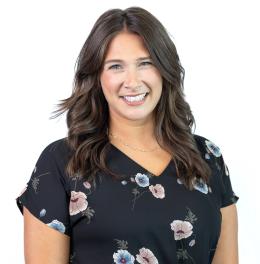 Rebekkah Gold
Rebekkah Gold is a passionate educator with over ten years of experience in the fields of Jewish and Israel education. As the Director of Israel Education with RootOne at The Jewish Education Project, Bekkah focuses on creating RootOne's Israel education strategy for teens participating in immersive summer Israel experiences, working closely with stakeholders from the US and Israel. She is dedicated to creating dynamic learning environments that allow teens and the professionals with whom they work to explore their identities, Jewish connections, and relationships with Israel.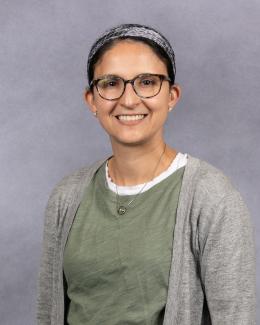 Sarah Gordon
Sarah Gordon is the Senior Director of Israel Education – AMER for Unpacked for Educators, a division of OpenDor Media. Previously, Sarah served as the Director of Israel Guidance and Experiential Education at Ma'ayanot High School, where she taught Talmud, chaired a course on Contemporary Israel, and brought her vision and creativity to a wide range of school programs. Sarah holds dual masters degrees in Jewish Education and Modern Jewish History from Yeshiva University, where she is currently pursuing her Ed.D as a Wexner Fellow and Davidson Scholar.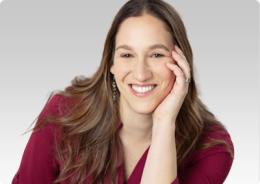 Dr. Rachel Fish
Rachel Fish is the co-founder and president of Boundless. Previously she was the executive director of the Foundation to Combat Antisemitism. She also served as senior advisor and resident scholar at the Paul E. Singer Foundation in New York City and executive director of the Schusterman Center for Israel Studies at Brandeis University. In her role at Brandeis, she trained the next generation of academics in the field of Israel Studies.
Rachel completed her dissertation entitled, "Configurations of Bi-nationalism: The Transformation of Bi-nationalism and Palestine/Israel 1920's-Present," on the history of bi- nationalism and alternative visions for constructing the State of Israel. She has served on the faculty at Brandeis University, Harvard University, UMass Amherst, written articles for several publications in the mainstream press and academic journals, and co-edited the book "Essential Israel: Essays for the 21st Century."
Details
Setting
After School and Beyond
Educator Training
Camp
Congregational Learning
Day Schools and Yeshivas
Early Childhood
Family Engagement
Teen Engagement