What does it look like to plan to celebrate Israel at 75 while Israelis fill the streets in protest?
Israel is in a state of civic unrest as the Israeli public reacts to its new government's proposed judicial reform bill and the increase in violence, especially in Huwara. For many American Jews, this might evoke a range of emotion: confusion, passion, or even disengagement. As educators, it can be difficult to know what to do with our own feelings as we attempt to design meaningful learning experiences for our students.
Our Israel Day of Learning summit will be expanded to help process current events. Participants will learn more about the new Israeli government, the proposed judicial reform bill, protests, and recent violence. Together we will explore how to respond personally and professionally. Discuss the Israel that we celebrate as Yom Ha'atzmaut approaches.
Our seminar is open to education directors, teachers, Jewish professionals, clergy, and all people interested in expanding their understanding of nuance in Israel education. This day will be coordinated and taught by Robbie Gringras, and other master Israel education facilitators.
*If you are a For the Sake of Argument alumus there will be individualized programming to learn about implementing the curriculum in your educational setting. Whether you're thinking about incorporating FSA stories into a year-long school curriculum, a one-off adult program, a summer-long camp series or something else, this is your chance to design concrete plans with support from diverse colleagues in the field.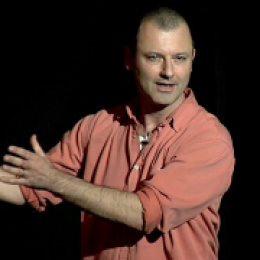 Robbie Gringras
Robbie Gringras has been an internationally renowned storyteller for the past thirty years, and a global Israel educator for twenty, during which time he coined the "hugging and wrestling" approach to Israel engagement around the world. Graduating from Oxford University in English Language and Literature, he swiftly moved into professional theater. His work—both as a playwright and actor—has been performed on London's West End, and in theaters throughout Europe, North America, Mexico, Hong Kong, Australasia, and Israel, in English, Spanish, and Hebrew. His unique style that combines storytelling, physicality, and theater has been behind eleven original theater productions that have performed in front of some 100,000 people.
Robbie also has a parallel career in international education, having spent two decades working with global Jewish education organizations including The Jewish Agency for Israel's Makom, URJ, Hillel, and Jewish Education Project. His innovations, teaching, op-ed writing, public speaking, and training have touched tens of thousands of Jews throughout the world. Robbie currently lives in the Galilee area of Israel with his wife and two kids. 
Robbie views himself as terrible at arguments, but being in Israel has helped his education!
Details
Setting
After School and Beyond
Educator Training
Camp
Congregational Learning
Day Schools and Yeshivas
Early Childhood
Family Engagement
Teen Engagement