Networks
Independent Educators Network
Facilitators:
Rebecca Ruberg, Michaela Slutsky
About this Network:
This national network provides a platform for idea-sharing, problem-solving, and consultation related to the particular challenges of entrepreneurial Jewish education ventures. The Jewish Education Project will offer resources that focus on Jewish education that leads to thriving, create opportunities for professional growth, and encourage shared leadership of the network.
Additional Information:
This Network is designed for education directors who are leading an independent educational program for elementary age children and/or teens.
About the Facilitators: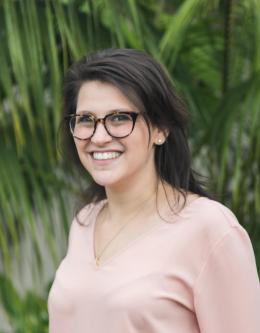 Rebecca Ruberg
Rebecca Ruberg serves as a Teen Education and Engagement consultant and has previously held a number of positions focused on engaging teens and young adults in meaningful Jewish experiences. Prior to this role, she served as an Associate Program Officer for Legacy Heritage Fund and the Nachshon Project, the Area Director for the NY/CT region of Jewish Student Connection, and as a Field Worker for the Connecticut Valley Region of BBYO.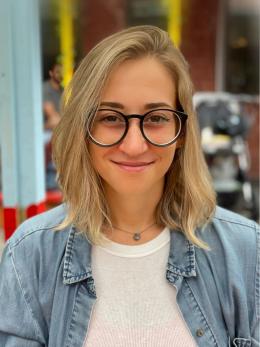 Michaela Slutsky
Michaela is an Education Consultant for Independent and Inclusive Models at The Jewish Education Project. Michaela has over a decade of experience in experiential education, teen and young adult engagement, and immersive Jewish experiences. Prior to this role, Michaela was the founding Director of RUACH: Emotional and Spiritual Support, an online mental health platform to support the Jewish community at the beginning of the pandemic. Her start-up experience extends to the NYU Bronfman Center in development of the Applied Research Collective for American Jewry and Camp B'Yachad, an educational overnight camping experience for Russian-speaking Jewish (RSJ) teens focused on exploration of personal identity. Michaela began her career as the Program Director of Teen and Young Adult Services at the Marks Jewish Community House of Bensonhurst in Brooklyn, NY where she currently lives with her fiancée and pup.
When

Thursdays, 1:00pm - 2:00pm Eastern

October 7, December 9, January 20, March 3, April 14, June 2

Facilitators

Rebecca Ruberg

Michaela Slutsky

Format

Virtual

New members

Open

Target audience

Independent Educator

Geographic regions

Bronx

Brooklyn

Long Island

Manhattan

National

Queens

Staten Island

Westchester

Area of work

Early Childhood

Family Engagement

Day Schools and Yeshivas

Congregational Learning

After School and Beyond

Teen Engagement