Networks
Inclusion Professionals Network
Facilitators:
Alison Lobron, Michelle Steinhart
About this Network:
This is a national network for educators working in congregational and supplemental school settings to build a network of peers to troubleshoot challenges, share resources, and develop collaborative learning opportunities. This network is designed for educators working directly with students and educators, whether inclusion coordinators, learning specialists, or special needs coordinators. This network is geared towards professionals who are working to make their institutions inclusive of all people.
Additional Information:
This network will be virtual and will meet approximately three times a year, virtually.
This network will have open enrollment– all new participants will be asked to have an initial conversation with one of the facilitators prior to the first session.
About the Facilitators: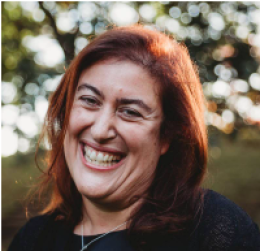 Alison Lobron
Alison Lobron is the Inclusion and Program Development Coordinator at Temple Shalom of Newton.  Alison joined the Temple Shalom staff in 2018. Alison began her career as a public-school teacher, then moved into the field of social/emotional learning and eventually into Jewish education. Alison is ardent about creating learning environments where students of all abilities feel confident, capable, and eager to learn. Alison graduated from the University of Pennsylvania in 1994 with a degree in Elementary Education and Communications. She earned a Master's in the Risk and Prevention program at Harvard's Graduate School of Education in 2000. Alison lives in West Newton with her husband, David, their children Shira and Gabriel, and their bunny, Buzz.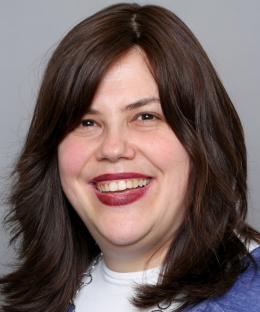 Michelle Steinhart
Michelle Steinhart has been working in Jewish Education and Jewish Special Education for over twenty-five years, teaching in day schools and synagogue schools, serving as a counselor in summer camps, advisor in youth groups and is currently the Director of Learning and Inclusion at Temple Israel Center in White Plains, and the Director of Special Projects for MATAN. Michelle graduated Yeshiva University's Stern College for Women with a B.A. Degree in Education and an Associate's Degree in Judaic Studies. Michelle went on to earn her M.A. degree in Special Education at Hunter College of the City of New York. Michelle has led professional development sessions for varying synagogues, schools and agencies and serves as a consultant for synagogues working to build inclusivity in their communities. Michelle is a 2002 recipient of the Grinspoon Steinhardt Award for Excellence in Jewish Education. Michelle and her husband Yaakov live in Rockland County, NY with their four children, Avi, Shaina, Shael and Shaya.
When

Mondays, 1:00 PM - 2:00 PM ET

November 7, February 13, and May 8

Facilitators

Alison Lobron

Michelle Steinhart

Format

Virtual

New members

Open

Target audience

Director / Principal / Head of School

Educator / Teacher / Youth Professional

Geographic regions

National

Area of work

After School and Beyond

Congregational Learning

Day Schools and Yeshivas

Early Childhood

Family Engagement