Networks
Gender Equity in Day Schools Network
Facilitator:
Judith Talesnick
About this Network:
The Jewish Education Project and JOFA present: The Gender Equity in Day Schools Network in partnership with The Azrieli Graduate School of Education & Administration and The William Davidson Graduate School of Jewish Education.
This network is designed for female-identified teachers who work in a Day School and want to explore the tensions that arise around gender in the Day School environment. Giving language to the lived experience, this learning community will examine the dynamics of gender in the classroom, in the texts we teach, between students, and in our role as teacher. As both an exploratory and goal-oriented network, we will collaboratively discuss how we support teachers in their spaces and circumstances.
What are the steps that those who identify as women can take to address the challenges that are particular to their gender, and how do we invite other colleagues into this conversation?
What is the title of the female-identified Judaic Studies teacher? Can we craft language for this teacher-student relationship?
How can we relate to other marginalized members of our faculty?
How do I recognize my sphere of influence and talk about these issues with my supervisors?
Each session will include text study and a practical focus on how the topic can be applied to a participant's setting. Additionally, we will welcome guest educators and facilitators to the network who have specific expertise on the topic of gender and education. 
Additional Information:
This network is designed for female-identified teachers who work in a Day School.
About the Facilitator: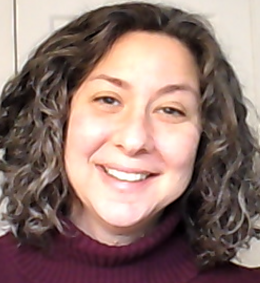 Judith Talesnick
Judith Talesnick, Managing Director, Professional Learning and Growth, has been collaborating with Jewish educators since helping her mother teach Israeli dancing in her early teens. As an adult, her focus shifted to leadership, educational visioning and learner-centered instruction in day schools and yeshivot. She partners with educators to listen carefully; notice patterns, and create engaging learning experiences that spark learners' curiosity.
When

Tuesdays, 7:30 PM - 9:00 PM ET

August 24, October 12, November 16, December 14, January 11, February 15, March 22, April 26, May 31

Facilitator

Judith Talesnick

Format

Virtual

New members

Open

Target audience

Educator / Teacher / Youth Professional

Geographic regions

Bronx

Brooklyn

Long Island

Manhattan

National

Queens

Staten Island

Westchester

Area of work

Day Schools and Yeshivas