Networks
Engaging in Israel Education Network
Facilitators:
Mikhael Reuven Kesher, Dr. Samantha Vinokor-Meinrath
About this Network:
The Engaging in Israel Education network will function as a community of practice for educators who are passionate about high quality Israel education and are excited about sharing Israel's vibrant complexities. We will explore topics, timely issues and approaches to expand and deepen our own understanding and our work to engage our students. 
Additional Information:
This network will meet virtually for the 2023-24 year, and is open to all educators who are interested in exploring and furthering their practice of Israel education, regardless of learning environment or age groups served.
About the Facilitators: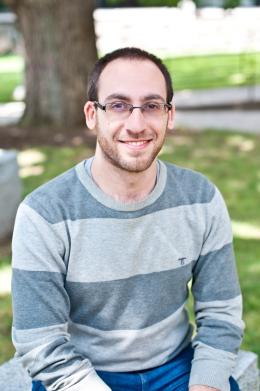 Mikhael Reuven Kesher
Mikhael Reuven Kesher is a curator of educational experiences and resources, whose professional passion is supporting Jewish educators and learners in building informed, constructive, and committed relationships with am yisrael (the Jewish people) and medinat yisrael (the Jewish state). As a British-born Israeli-by-choice and American-in-the-making, he cares deeply about strengthening each Jew's connection to global Jewry. Before joining The Jewish Education Project as Director, Israel Education, Mikhael worked at Harvard Hillel, MIT Hillel, and Hebrew College. He holds Master's degrees in Philosophy (University of Cambridge), Near Eastern & Judaic Studies (Brandeis University), and Jewish professional leadership (Brandeis University). At home, Mikhael is an avid reader, ḥevruta enthusiast, and devoted abba to two young children.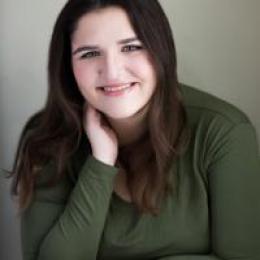 Dr. Samantha Vinokor-Meinrath
Dr. Samantha Vinokor-Meinrath, Ed.D., is the Senior Director of Knowledge, Ideas and Learning at The Jewish Education Project. A lifelong Jewish educator and learner, Samantha has lived and worked in Jewish communities in Israel, Washington DC, Cleveland, and New York. Samantha is a recognized expert on Israel education, Jewish teens, antisemitism education, and Jewish peoplehood. She is the author of #antisemitism: Coming of Age During the Resurgence of Hate, a finalist for the National Jewish Book Award in the category of Education and Jewish Identity. She is an alumna of the University of Pittsburgh, the Jewish Theological Seminary, and Gratz College. Samantha lives in Westchester with her husband, baby, and two beloved rescue dogs.
When

Thursday 12pm-1:15pm ET

Oct 26, Nov 30, Dec 21, Jan 25, Feb 29, Apr 11

Facilitators

Mikhael Reuven Kesher

Dr. Samantha Vinokor-Meinrath

Format

Virtual

New members

Open

Target audience

Associate / Assistant Director

Clergy

Director / Principal / Head of School

Educator / Teacher

Independent Educator

Youth Professional / Teen Engagement

Geographic regions

National

Area of work

After School and Beyond

Congregational Learning

Day Schools and Yeshivas

Early Childhood

Family Engagement

Teen Engagement