Networks
Engaging in Israel Education Network
About this Network:
The Engaging in Israel Education network will function as a community of practice for educators who are passionate about high quality Israel education and are excited about sharing Israel's vibrant complexities. We will explore topics, timely issues and approaches to expand and deepen our own understanding and our work to engage our students. 
About the Facilitator: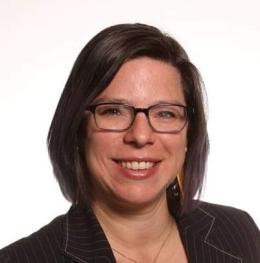 Noa Kolomer
Noa Kolomer is the Director of Israel Engagement at The Jewish Education Project supporting educators to develop meaningful and relevant Israel educational opportunities for their institutions. 
 
Noa has over 20 years of experience as an Israel educator in informal settings. Born and raised in Israel to a Canadian father and American mother she feels she really had the best of all worlds. Noa has worked around the world both in Israel, the US, the UK and India. Organizations she has worked for include Camp Yavneh, Hillel BGU, Liberal Judaism, UK, Arzenu, The World Zionist Organization, The Jewish Agency, and most recently at Columbia/Barnard Hillel. 
Noa earned a BA in Political Science and Linguistics from Ben Gurion University and is currently completing her MA in Jewish Education at Hebrew University. 
When

Thursdays 12:30pm-2:00pm ET

Dec 1, Jan 12, Feb 23, March 30, May 11, June 8

Facilitator

Noa Kolomer

Format

Virtual

New members

Open

Target audience

Associate / Assistant Director

Clergy

Director / Principal / Head of School

Educator / Teacher / Youth Professional

Independent Educator

Geographic regions

National

Area of work

After School and Beyond

Congregational Learning

Day Schools and Yeshivas

Family Engagement

Teen Engagement