Networks
Engaging in Israel Education Network
Facilitator:
Abby Pitkowsky
About this Network:
The Engaging in Israel Education network will function as a community of practice for educators who are passionate about high quality Israel education, and are excited about sharing Israel's vibrant complexities. We will explore topics, timely issues and approaches to expand and deepen our own understanding and our work to engage our students. 
Additional Information:
This network was previously open only to alumni of the Qushiyot Israel Education Fellowship and is now open to all educators who find high quality, meaningful and nuanced Israel education compelling. Educators who have not participated in Qushiyot will be asked to have an initial conversation with the facilitator and also review some material (i.e. short reading, video, etc.) to have more familiarity with the pedagogic approach and terms taught in Qushiyot.
About the Facilitator: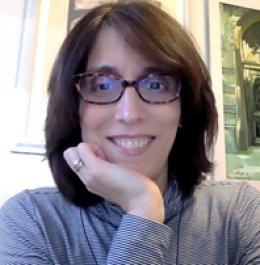 Abby Pitkowsky
Abby Pitkowsky is the Director of Israel Education and Westchester Region. Abby earned her BA from SUNY Binghamton and her MA degree in Jewish Education from JTS. Abby began her career in Jewish Education in both informal and formal frameworks in the NY area. She lived in Israel for nine years where she worked for the American Jewish Joint Distribution Committee, serving Jewish communities overseas primarily in Eastern and Central Europe and the former Soviet Union. After returning to the U.S. Abby shifted her professional focus to her local NY Jewish community. Abby's current work is supporting educators to develop meaningful and relevant Israel educational opportunities for their institutions.
When

Thursdays, 10:00 AM - 11:30 AM ET

October 21, December 2, January 27, March 24, May 12, June 9

Facilitator

Abby Pitkowsky

Format

Virtual

New members

Open

Target audience

Associate / Assistant Director

Clergy

Director / Principal / Head of School

Educator / Teacher / Youth Professional

Independent Educator

Geographic regions

Bronx

Brooklyn

Long Island

Manhattan

Queens

Staten Island

Westchester

Area of work

Family Engagement

Day Schools and Yeshivas

Congregational Learning

After School and Beyond

Teen Engagement