Networks
EdTech 2021 – Exploring the Next Phase of Digital Learning Network
Facilitator:
Jonathan Fass

About this Network:
COVID-19 disrupted the role technology has played in the classroom. This network will focus on how this disruption can be a source for growth. We will focus our time between exploring best-practices in digital engagement and the platforms that can support this work. Participants will have the opportunity to learn from each other and with guest presenters, as we collectively explore how technology might best be used in the year ahead.
This network is open to all educators.  Network participants should have a comfort teaching online but do not need to be technology focused in their work.  Our meetings will be virtual.
About the Facilitator: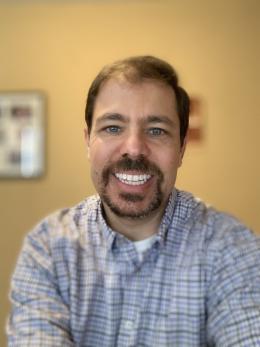 Jonathan Fass
Jonathan Fass serves as the Managing Director of Educational Technology and Strategy for The Jewish Education Project.  He has previously held leadership positions in Jewish education in the Jewish Community Centers and Jewish Family Service movements.  He has been working at the intersection of education and technology for over a decade.  In his current role at The Jewish Education Project, Jonathan oversees the development of The Jewish Educator Portal and supports the agency in its evolving work in the field of digital learning and engagement.
When

Thursdays, 1:00 PM ET

October 14, November 18, January 13, February 17, March 24, May 12

Facilitator

Jonathan Fass

Format

Virtual

New members

Open

Target audience

Director / Principal / Head of School

Educator / Teacher / Youth Professional

Independent Educator

Geographic regions

Bronx

Brooklyn

Long Island

Manhattan

National

Queens

Staten Island

Westchester

Area of work

After School and Beyond

Congregational Learning