Networks
Early Childhood Music in the Jewish Classroom
Facilitator:
Molly Rose Hoenig
About this Network:
Meet with fellow music educators and songleaders all working to further develop their music classes and strengthen their Jewish communities through music. 
Join a discussion-based, collaborative setting to exchange ideas, repertoire, and strategies. Participants will be encouraged to present examples of how they use music in the classroom, successes and challenges they have faced, and brainstorm with others to come up with new ideas to continue to support their work. 
Additional Information:
This network will take place on zoom, and dates and times are subject to change based on the group members' availability.
About the Facilitator: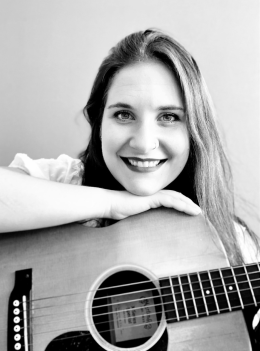 Molly Rose Hoenig
Born and raised in NYC, Molly Rose Hoenig graduated from Case Western Reserve University in Cleveland, OH, and found her way back to New York shortly after. She has been teaching for 10 years, and serves as the Music and Jewish specialist of the Early Childhood Learning Center at Temple Israel of the City of New York, and works with Jewish organizations in the New York area to bring music, connection, and ruach to individuals, families, and communities.
When

Mondays at 2:30 pm ET

1/23, 2/27, 3/20, 4/24, and 5/22

Facilitator

Molly Rose Hoenig

Format

Virtual

New members

Open

Target audience

Educator / Teacher / Youth Professional

Independent Educator

Geographic regions

National

Area of work

Early Childhood

Family Engagement