Networks
Day School Leaders Network
Facilitator:
Rachel Lissy
About this Network:
The Day School Leadership Network is for administrators and educational leaders in Yeshivot and Day Schools and who are interested in building their schools' capacity to understand the factors that arise in conflict and how responses to conflict promote (or inhibit) their ability to learn from those moments and from mistakes. School leadership teams will explore their school culture and disciplinary systems in order to better understand: 
Strategies and resources to teach, model and practice with young people when they are escalated or activated in the classroom 
How to coach school staff to utilize effective de-escalation, co-regulation or classroom-based accommodations in moments of potential conflict (while recognizing when teachers are at the limits of their capacity), as well as to negotiate support 
How classroom removal impacts students and what is the collateral learning for them 
Opportunities for accountability, improved relationship and skill building when there is conflict between teachers and students.
Additional Information:
This network is designed for administrative teams (Head of School, Principal/Asst Principal, Department Deans, Curriculum and PD Coordinators, and Mental Health staff) from the schools that participated in the November 7th Day of Learning that took place at HALB in the Five Towns. 
The group will convene five times during the 2023-24 school year: 
Tuesday, November 7 – Day of Learning Conference Day – in person 
Topic: Conflict as an Opportunity for Organizational Learning 
Wednesday, December 6, 4:30-6:00 pm on Zoom 
Topic: Classroom-based Strategies 
Wednesday, February 7, 4:30-6:00 pm on Zoom 
Topic: In the Moment Coaching and Collaboration 
Wednesday, March 6, 4:30-6:00pm on Zoom 
Topic: Remove, Reset and Reflect 
Wednesday, May 8, 4:30-6:00pm on Zoom 
Topic: Reconnect, Repair and Build Capacity
About the Facilitator: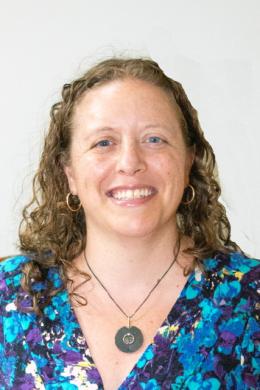 Rachel Lissy
Rachel Lissy is a consultant, coach and capacity builder with more than two decades of experience working with schools, community-based organizations, and educators. She is currently the Assistant Director of the Center for Shared Society at JCRC-NY where she directs the New York Jewish Coalition for Criminal Justice Reform and the Bridges-NY Fellowship for civic leaders in NYC. Prior to this role, Rachel was the Senior Program Officer at Ramapo for Children, providing capacity building for schools, districts, networks and youth-centered organizations focused on creating inclusive and equitable communities. She has a PhD in Social and Cultural Studies from the University of California at Berkeley and a Masters in Policy, Organization and Leadership Studies from the Stanford University School of Education. She was a consultant on the New York Times and Serial Productions podcast "Nice White Parents" and for "This American Life." Along with her first-hand experience supporting and learning from young people, she also brings historical and organizational perspectives to her work with schools, community-based organizations, and residential programs. 
When

Wednesdays at 4:30 PM - 5:30 PM ET

Dec 6, Feb 7, Mar 6, May 8

Facilitator

Rachel Lissy

Format

Virtual

New members

Open

Target audience

Associate / Assistant Director

Clergy

Director / Principal / Head of School

Geographic regions

Bronx

Brooklyn

Long Island

Manhattan

Queens

Staten Island

Westchester

Area of work

Educator Training

Day Schools and Yeshivas