Networks
Day School Leaders Network
Facilitator:
Jennifer Gonzalez
About this Network:
On November 8, 2022, Jennifer Gonzalez presented her powerful and practical keynote address "The Aerodynamics of Exceptional Schools" to over 400 Yeshiva/Day School leaders and teachers. We are thrilled to continue working with her in a more interactive format. The 3 Zoom meetings will give school leaders the opportunity to learn with Ms Gonzalez, interact with colleagues, reflect on their school communities, and adapt practice to their own settings.  
We hope you will join us for the unique opportunity to learn with a dynamic, funny, and practical thought leader whose work appears in leading educational publications in addition to her own site Cult of Pedagogy.
Additional Information:
This network is designed for Day School/Yeshiva educational leaders.
About the Facilitator: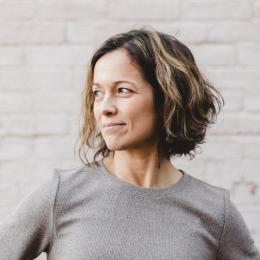 Jennifer Gonzalez
Jennifer Gonzalez, the editor in chief of Cult of Pedagogy, is a National Board Certified Teacher with over 10 years of classroom experience. Most of this time was spent teaching middle school language arts, and the rest was at the college level, where she trained pre-service teachers for the classroom. In 2013, she created the website Cult of Pedagogy, where she now works full-time to help teachers of all subjects and grade levels practice and perfect the art of teaching.  
What she says about her website: "With this site, I hope to create what I did not have myself: a vibrant, encouraging, stimulating community of teachers, supporting each other toward excellence. I believe if we can reach across the limits of geography and find each other, there's no limit to the amazing things we can accomplish." 
When

Tuesdays at 4:30 PM - 5:30 PM ET

January 3, February 28, and May 30

Facilitator

Jennifer Gonzalez

Format

Virtual

New members

Open

Target audience

Director / Principal / Head of School

Geographic regions

Bronx

Brooklyn

Long Island

Manhattan

Queens

Staten Island

Westchester

Area of work

Day Schools and Yeshivas