Networks
Day School Leaders Network
Facilitator:
Dr. Betsy Stone
About this Network:
There is typically a divide between what teachers are feeling, what they want/need from their leadership, and what the leadership can provide.
In this Network, Dr. Betsy Stone will present new ways to think about promoting Mental Health in a school environment, with practical suggestions for how to support the wellness of students, teachers, and staff. All sessions will be geared to educational leaders with their needs in mind. Participants will engage with one another in different formats to develop deeper relationships and create a culture of collaboration and problem-solving. Sessions are designed to deepen the participants understanding of:
Empathy
Empathetic communication and problem-solving

Listening, processing
Responding

Resilience
Trauma
Post-traumatic growth
Understanding parents through a "generational" lens
Each session will be a combination of didactic teaching and applied, collaborative work.
Additional Information:
This network is designed for Day School/Yeshiva educational leaders.
Please note that you must create a portal login to register for this network.
About the Facilitator: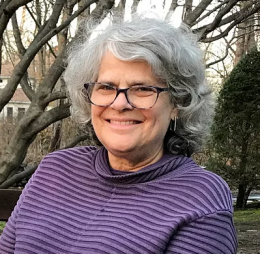 Dr. Betsy Stone
Dr. Betsy Stone received her Doctorate in Psychology from Yale University. She is a psychologist and for the last seventeen years has served as an adjunct lecturer at Hebrew Union College - Jewish Institute of Religion. Her classes include Human Development for Educators, Adolescent Development and Teens In and Out of Crisis. She also teaches a family education class in her synagogue, Temple Sinai of Stamford, for 6th and 7th graders and their parents, and likes to travel and teach about teenagers and their families. Betsy's book, Happily Ever After, was published by Random House. 
When

Wednesdays, 4:30 PM - 6:00 PM ET

December 15, (2022) February 2, March 23, May 11, June 8

Facilitator

Dr. Betsy Stone

Format

Virtual

New members

Open

Target audience

Director / Principal / Head of School

Geographic regions

Bronx

Brooklyn

Long Island

Manhattan

Queens

Staten Island

Westchester

Area of work

Day Schools and Yeshivas