Claiming Your Role: Navigating Today's Story as a Jewish Educator
M²: The Institute for Experiential Jewish Education
Join our partners at M2: The Institute for Jewish Experiential Education for a webinar on our role as Jewish educators in this moment of crisis.  
In a live survey, 90% of Jewish educators agreed that they have a critical role to play in this moment. What exactly is that role though? In this workshop, we will use an educational resource to help us thoughtfully name, navigate, and own the roles we are holding (historian, therapist, theologian etc).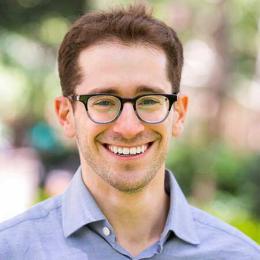 Mordy Labaton
Mordy Labaton manages M²'s growing portfolio, as Senior Director of Cohort Programs. Prior, Mordy worked as the Senior Director of Programs at the Hadar Institute. He was born and raised on the Jersey Shore where he spent his summers searching for uncrowded beaches. When not thinking about experiential Jewish education, you can likely find Mordy hiking, re(reading) Lord of the Rings, or bread baking. He currently lives in Riverdale, New York with his wife, son, and dog.
Details
Setting
Educator Training
Congregational Learning
Day Schools and Yeshivas
Early Childhood
Teen Engagement