Networks
Brooklyn Educators Network
Facilitator:
Rebecca Ruberg
About this Network:
This is a network for Brooklyn-based congregational educators to come together for the purposes of sharing, problem-solving, and collaboration. We will strive to create a forum where challenges can be brainstormed, programs can be co-planned, and resources can be shared.
Additional Information:
This network is designed for Directors of Education in Brooklyn congregations.
This network normally rotates locations throughout Brooklyn based on volunteer hosts. We will begin as a virtual network and will consider meeting in person in 2022, if possible.
About the Facilitator: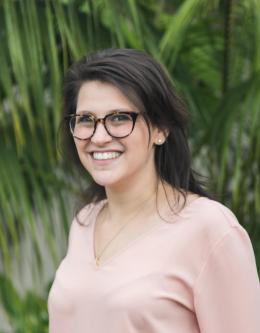 Rebecca Ruberg
Rebecca Ruberg serves as a Teen Education and Engagement consultant and has previously held a number of positions focused on engaging teens and young adults in meaningful Jewish experiences. Prior to this role, she served as an Associate Program Officer for Legacy Heritage Fund and the Nachshon Project, the Area Director for the NY/CT region of Jewish Student Connection, and as a Field Worker for the Connecticut Valley Region of BBYO.
When

October 18, December 8, January 5, February 16, March 30, May 11, June 22

Facilitator

Rebecca Ruberg

Format

Virtual

New members

Open

Target audience

Associate / Assistant Director

Director / Principal / Head of School

Geographic regions

Brooklyn

Area of work

Congregational Learning