Networks
Brooklyn Educators Network
Facilitator:
Dr. Samantha Vinokor-Meinrath
About this Network:
This is a network for Brooklyn-based congregational educators to come together for the purposes of sharing, problem-solving, and collaboration. We will strive to create a forum where challenges can be brainstormed, programs can be co-planned, and resources can be shared.
Additional Information:
This network is designed for Directors of Education in Brooklyn congregations.
This network normally rotates locations throughout Brooklyn based on volunteer hosts. 
About the Facilitator: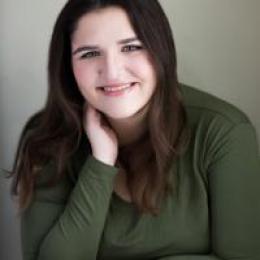 Dr. Samantha Vinokor-Meinrath
Dr. Samantha Vinokor-Meinrath is a lifelong Jewish educator and learner. As an expert on Jewish teens, Generation Z, experiential education, Israel, and questions of Jewish identity, Samantha comes equipped with the right questions to help learners find the answers that resonate with them. She is on a lifelong mission to inspire conversations that move Jewish journeys forward and is passionate about connecting with learners and communities around the world.
Samantha currently serves as the Senior Director of Knowledge, Ideas, and Learning at the Jewish Education Project, teaches at Gratz College, and is constantly brainstorming about the Jewish past, present, and future. She is an alumna of the University of Pittsburgh (BA), the Jewish Theological Seminary (MA), Gratz College (EdD), and the Pardes Experiential Educators Program. Samantha lives in Westchester, NY with her husband, baby, and two beloved rescue dogs. She's the author of #antisemitism: Coming of Age During the Resurgence of Hate, and is currently at work on her next book. 
When

TBD. Additional information coming this fall.

TBD

Facilitator

Dr. Samantha Vinokor-Meinrath

Format

In Person

New members

Open

Target audience

Director / Principal / Head of School

Geographic regions

Brooklyn

Area of work

Congregational Learning