Adapting: Jewish Culture as Cholent and Thoughts on a Post COVID-19 World with Yoni Colman
The Jewish Education Project
David and Yoni Colman, Director of Leadership Development for NCSY, discuss Yoni's work with NCSY all over North America, and what we can learn as we begin to emerge from coronavirus.
Mentioned During The Interview
---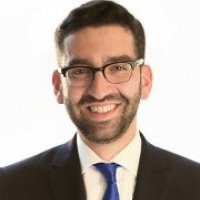 Yoni Colman is the Director of Leadership Development for NCSY, where he oversees professional development and nurtures the leadership potential of each staff person. Yoni believes that self-actualized and empowered individuals are the best asset an organization can have in accomplishing its work. Yoni prefers to think of work as a way to learn, grow, and give to others, and travels regularly across the US, Canada, and Israel in service of this. Yoni holds a BA in Psychology from York University, a Bachelors of Talmudic Law from Lev Aryeh Institute, and is currently completing a Masters in Organizational Leadership at Colorado State. Yoni and his wife Eli enjoy raising their four wonderful children Shua, Maya, Nava, and Emma.
Details
Setting
Early Childhood
Family Engagement
Day Schools and Yeshivas
Congregational Learning
After School and Beyond
Teen Engagement