Networks
Westchester Innovators Network
Facilitator:
Rabbi Jennifer Goldsmith
Format:
Hybrid (includes some virtual)
About this Network:
Participants of the Westchester Innovators Network will grapple with setting new visions, building teams, getting buy-in, assessing past learning, and other key concepts and themes that can help direct programs towards an innovative future. As we learn from each other, participants will share highlights of their work, raise issues of concern, and collaboratively create solutions. 
The Westchester Innovators Network will join similar networks that support educators on Long Island and in NYC for two of the six network meetings this year to broaden the conversation and learn with and from each other.
Additional Information:
This network is open to new members but requires an initial conversation with the facilitator.
This network is designed for congregational directors of education.
This network will be a hybrid of virtual and in-person meetings for 2022-2023.
About the Facilitator: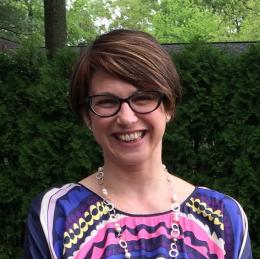 Rabbi Jennifer Goldsmith
Rabbi Jennifer Ossakow Goldsmith is the Managing Director of Congregational Learning and Leadership Initiatives at The Jewish Education Project in New York. Born in Cleveland, Ohio and raised in Ann Arbor, Michigan, Jennifer received her BA from the University of Michigan and rabbinic ordination and MA in Religious Education from HUC-JIR. Jennifer's ongoing study of leadership theory drives her commitment to helping Jewish leaders harness their resources to create meaningful change. Prior to her time at The Jewish Education Project, Jennifer worked as the Director of Life-Long Learning at Larchmont Temple helping engage families at every age and stage of their Jewish journeys. Her current work concentrates on fostering and spreading educational innovation that helps learners thrive through consulting, grant initiatives, online resources, professional networks, and leadership development. She facilitates workshops and seminars on innovation in part-time Jewish education and leadership across the country. Jennifer lives in New Rochelle, NY with her husband, Rabbi Howard Goldsmith, and their two children Lev and Talia.
When

TBD. Additional information coming this fall.

Dates TBD. Additional information coming this fall.

Facilitator

Rabbi Jennifer Goldsmith

Format

Hybrid (includes some virtual)

New members

Open

Target audience

Director / Principal / Head of School

Geographic regions

Westchester

Area of work

Congregational Learning