Networks
Westchester Innovators
Facilitator:
Rabbi Jennifer Goldsmith
About this Network:
As participants of the Westchester Innovators' Network, you along with other educators will have a chance to wrestle with what is next in Jewish education. Participants will grapple with setting new visions, building teams, getting buy-in, assessing past learning, and other key concepts and themes that can help direct programs towards an innovative future. As we learn from each other, participants will share highlights of their work, raise issues of concern, and collaboratively create solutions.
Additional Information:
This network is open to new members but requires an initial conversation with the facilitator.
This network is designed for congregational educators.
We will begin as a Virtual Network and will consider meeting in person in 2021, if possible.
About the Facilitator: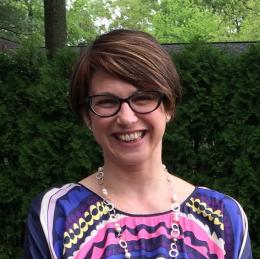 Rabbi Jennifer Goldsmith
Rabbi Jennifer Ossakow Goldsmith is the Managing Director of Congregational Learning and Leadership Initiatives at The Jewish Education Project in New York. Her current work concentrates on fostering and spreading educational innovation that helps learners thrive through consulting, grant initiatives, online resources, professional networks, and leadership development. She facilitates workshops and seminars on innovation in part-time Jewish education and leadership across the country.
When

Wednesdays or Thursdays, 11am - 12:00pm

November 5, December 17, January 28, (2021) March 3, April 22, June 10

Facilitator

Rabbi Jennifer Goldsmith

Format

Virtual

New members

Open

Target audience

Associate / Assistant Director

Director / Principal / Head of School

Educator / Teacher / Youth Professional

Geographic regions

Westchester

Area of work

CL

T